What's Good Career Page Content?
To help you create an engaging and informative careers page, we asked nine professionals from various industries to share their insights. From including employee stories and testimonials to sharing company culture and values, these CEOs, HR heads, and marketing managers offer their top content recommendations for an effective careers page.
Create a "Why Work Here?" Section
Highlight Growth Opportunities
Showcase the Company With Stories
Attract Talent With Testimonials
Breakdown Expectations and Requirements
Share Employee Satisfaction Reports
Feature LinkedIn Profiles of Employees
Include Employees in a Company Video
Share Culture and Values
Create a "Why Work Here?" Section
One piece of content to include on a careers page is a "Why work here?" section. This can be a great way to highlight some benefits of working at the company, as well as some perks that employees enjoy. This can help to attract potential candidates who are interested in working for the company. It can also help to show off the company's culture and values.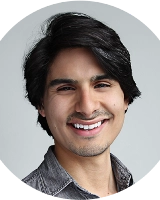 Matthew Ramirez
CEO, Paraphrase Tool
---
Highlight Growth Opportunities
When you mention the growth opportunities that come with every job position, you not only offer candidates details of the job but also create for them a growth and development roadmap at your organization. To a candidate who is also looking at other opportunities, this could very well be the deciding factor.
After all, how could you go wrong with a company already thinking about your future? If you cannot mention these details in every job description, even including a paragraph reiterating your organization's commitment to growth is enough to win over prospective candidates.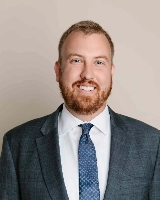 Riley Beam
Managing Attorney, Douglas R. Beam, P.A.
---
Showcase Company Culture With Stories
A great way to engage potential job applicants and give them a sense of what it's like to work at your company is by showcasing your company culture through employee stories. This can be done through a variety of formats, including videos, blog posts, or social media posts. Share stories from different levels and departments within the company, highlighting unique perspectives and experiences.
Not only does this help bring your company values and mission to life, but it also helps potential applicants envision themselves as a part of your team. By showcasing your company culture through employee stories, you can attract high-quality job applicants who align with your values and vision.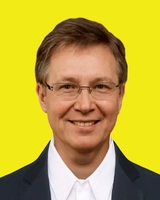 Jefferson Mccall
Co-founder and HR Head, TechBullish
---
Attract Talent With Testimonials
Modern prospective employees want to know what the employees that work at a particular organization have to say about their experience working there.
This information lets job seekers know if they can find a like-minded team to work with and help them achieve their career and personal goals.
Employee testimonials make the perfect content to add to your careers page to attract talent passionate about working with and improving your current team.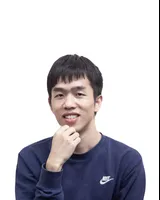 Liam Liu
Co-founder and CMO, ParcelPanel
---
Breakdown Expectations and Requirements
On your careers page, it is not just about what you offer, but also what you expect from your candidates. You may have a detailed breakdown of the skills, experience, and attitude you require in your candidates. You may also include details about the job roles you have available and the ideal candidates for each position.
In addition, you may include a section that discusses your company culture. This can be a great opportunity for you to highlight the unique aspects of your company and what you believe in. It is also a great opportunity for you to highlight your commitment to diversity and inclusion.
For example, you may discuss how your company is committed to promoting women and underrepresented groups. You may also use this section to discuss your commitment to employee well-being and the fact that you offer a range of benefits to your employees.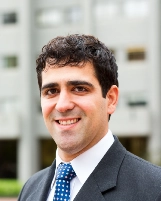 Luciano Colos
Founder and CEO, PitchGrade
---
Share Employee Satisfaction Reports
Content marketing isn't just a driver of new business; it can also help you attract top talent. One piece of content you might create is a report geared toward prospective employees. If you conduct employee satisfaction surveys, turn the results into a shareable report.
An attractive report with brilliant images and graphics helps you create a strong first impression of candidates. Plus, they can see what employees think of your company and get a taste of what it's like to work for you.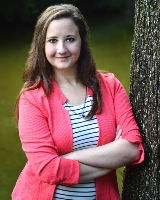 Alli Hill
Founder and Director, Fleurish Freelance
---
Feature LinkedIn Profiles of Employees
If you can, why not include links to the LinkedIn profiles of prominent figures in your company? If someone is thinking about applying and wants to get an idea of the people that work there, they can navigate to these profiles and look. Maybe they'd even like to connect with them so they can provide a deeper look at who they are.
It's a pleasant addition to any careers page that I particularly enjoy. By adding a LinkedIn page or profile of a few employees, the candidate can even read up on new and exciting things being talked about by company members. In the interview, this can start a conversation and maybe even give them a chance to shine when possible.
It's another piece of content to include on your careers page.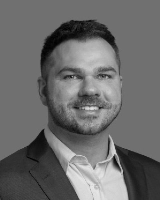 Shaun Connell
Founder and CEO, Stoic Quotes
---
Include Employees in a Company Video
Feature your current employees in a video that speaks to the great company culture that you offer. Prospective employees are looking for culture just as much, if not more, than high starting salaries. Provide your employees with a platform to explain the core values and provide testimonials of how your company has given them opportunities to live those values. Current job seekers are desperately searching for companies to work for whose values align with their own.
Thomas Hughes
Human Resources Consultant, Red Clover
---
Share Company Culture and Values
Potential employees want to know what it's like to work for your company. Including information about your company's culture and values can give candidates a sense of whether they would be a good fit for your organization. You can share stories and testimonials from current employees to illustrate your culture and values.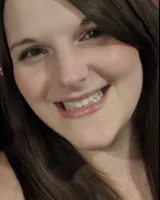 Tiffany Payne
Head Of Content, PharmacyOnline.co.uk
---
Submit Your Answer
Would you like to submit an alternate answer to the question, "What's one good piece of content to include on a careers page?"