How Do You Conduct an Online Performance Review?
In the era of remote work, conducting effective online performance reviews is a challenge faced by many leaders. We asked eight top executives, from COOs to Founders, to share their strategies. From sharing review documents in advance to utilizing Keepsafe for communication and resources, discover the diverse methods these leaders employ to conduct successful online performance reviews.
Share the Review Document in Advance
Track Performance and Provide Clear Feedback
Follow a Comprehensive Review Approach
Use Video Calls and Discuss Performance
Leverage Technology and Structured Feedback
Provide Real-Time Feedback via Chat
Gamify the Review Process
Utilize Keepsafe for Communication and Resources
Share the Review Document in Advance
When conducting annual or quarterly reviews, I always share the review document about an hour before the meeting. This approach gives the employee some time to read and digest the information, without creating anxiety and a potentially sleepless night because it was sent too early.
The prep time allows the employee to queue up better questions and make sound arguments if they think something is off. They will be much more present in the meeting because they will not be jumping back and forth from the document to the conversation at the review.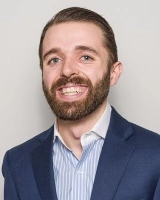 Trevor Ewen
COO, QBench
---
Track Performance and Provide Clear Feedback
Ever since my team started working remotely, every performance review has been conducted online. This hasn't been a problem at all. What's important is to have the right metrics in place that allow tracking of individual performance.
I've also made it a habit to note down the positives and negatives for each team member throughout the review period. This way, I know exactly what to commend and what areas need improvement when the time comes. It's about giving clear, constructive feedback that can help them grow and excel in their roles.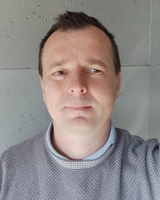 Martin Potocki
CEO, Jobera
---
Follow a Comprehensive Review Approach
As a CEO, conducting online performance reviews effectively requires careful planning and consideration.
Prior to the review, set clear objectives and gather relevant performance data, such as individual goals, metrics, and feedback from peers and managers. Share the agenda and performance metrics with the employee in advance so they can also come prepared.
Then, select a reliable video conferencing platform that allows for smooth communication and screen sharing. Ensure both you and the employee have access to the necessary technology and a stable internet connection.
Finally, set the stage for a positive and constructive conversation by creating a comfortable environment. Begin the review by acknowledging the employee's accomplishments and strengths to create a positive atmosphere.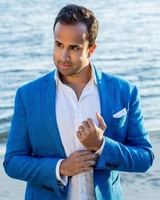 Sai Blackbyrn, CEO, Coach Foundation
---
Use Video Calls and Discuss Performance
Adding video calls allows for a more personal and interactive conversation compared to just exchanging emails or documents. It adds a personal touch and allows for better communication.
I start by discussing goals, achievements, and areas for improvement. I also give specific examples and offer constructive feedback to encourage self-reflection and open dialogue during the call.
This helps build rapport and enables better communication, leading to more meaningful feedback and goal setting.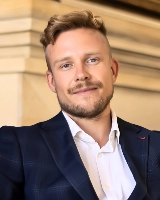 Johannes Larsson
Founder and CEO, JohannesLarsson.com
---
Leverage Technology and Structured Feedback
By providing actionable guidance and leveraging technology, I will share insights on how to conduct performance reviews effectively in an online setting.
Establishing a structured feedback framework is crucial for conducting engaging online performance reviews. Begin by setting clear objectives and expectations for the review, ensuring alignment between you and the employee. This clarity sets the tone for the evaluation and creates a focused discussion.
Leverage technology tools such as project management platforms and performance management software to facilitate a seamless online experience. Schedule the review in advance, providing ample time for both parties to prepare.
During the review, create an open and supportive environment that encourages two-way communication. Actively listen to the employee, asking open-ended questions to foster deeper understanding.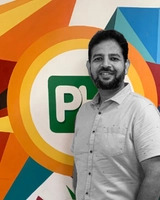 Sandeep Kashyap
CEO and Founder, ProofHub
---
Provide Real-Time Feedback via Chat
During an online performance review, leverage instant messaging or chat features to provide real-time feedback. This allows for immediate clarification, addressing concerns, and fostering an interactive review process.
For example, while discussing a specific project, use the chat feature to praise the employee's attention to detail, ask for further clarification on certain aspects, and provide constructive feedback on areas that need improvement. Real-time feedback ensures that communication flows smoothly and enables a dynamic conversation that enhances the effectiveness of the performance review.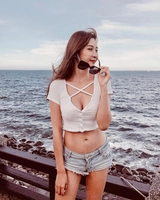 Yoana Wong
Co-founder, Secret Florists
---
Gamify the Review Process
Create a game-like experience where employees receive points or rewards for achieving certain goals or completing certain tasks. This approach could make the review process more engaging and help motivate the employee to improve their performance. Additionally, it could provide a more objective way to measure the employee's progress and performance.
For example, an employee could earn points for completing certain training modules or meeting specific KPIs. The points could be tracked on a leaderboard and employees could be rewarded with prizes or recognition for achieving certain milestones.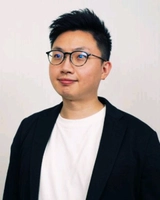 Ben Lau
Founder, Featured SEO Company
---
Utilize Keepsafe for Communication and Resources
Our team is spread across the globe, so we have to conduct our performance reviews in a way that's beneficial to everyone. We use a platform called Keepsafe to communicate our feedback. It allows us to add screenshots and videos, and even voice recordings if we want.
We also have a section of the platform where we can provide our team members with resources and any other information they need. We like this method because it allows us to give our team a complete picture of what's going on and how they can improve. It also gives them the opportunity to ask questions or add anything else that might be on their mind.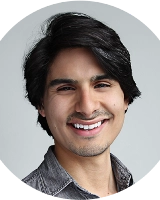 Matthew Ramirez
CEO, Paraphrasing Tool
---
Submit Your Answer
Would you like to submit an alternate answer to the question, "How do you conduct an online performance review? Please share how you effectively conduct a performance review online."
Related Articles