How can HR help improve employee relations? What's a best practice in this area?
To help HR improve employee relations, we asked HR experts and business leaders this question for their best strategies. From taking charge of virtual team building to reinforcing company values, there are several tips that may help you improve employee relations at your company.


Here are 10 employee relations best practices:
Take Charge of Virtual Team Building

Bring Employees Closer Together

Ensure You Have Good Leaders

Empower Communication from the Top

Prioritize Employees' Psychological Well-being

Stay Interviews Are a Must

Help Employees Feel Fulfilled

Prioritize Human Connection and Build Heart First

Improve Communication

Reinforce Company Values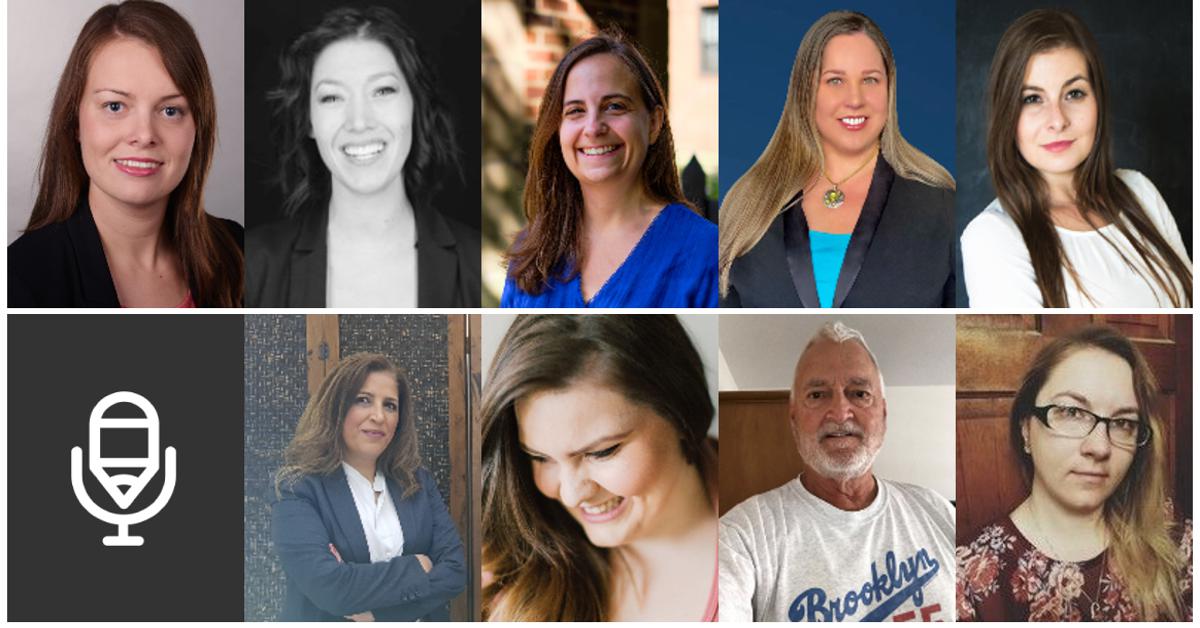 Take Charge of Virtual Team Building
HR can improve employee relations through intentional team building, especially now in the era of rising remote work. Work friendships have been known to improve employee retention; however, remote employees can often feel disconnected from each other and from leadership.
Human resources departments that focus more on authority than authenticity can alienate staff, and without the proper steps, HR can seem even more faceless in online offices.
By spearheading thoughtful, intentional, and periodic team-building activities and attending those events, HR can improve inter-office interactions and relationships to build a healthy remote rapport.
Tasia Duske, Museum Hack
Bring Employees Closer Together
Pandemic has changed the way we work. People have gotten used to working from home, and many of them can't imagine coming back to the office. While this new flexibility has had many positive effects on productivity and work-life balance, it also negatively impacted employee relations. Many employees stopped caring about workplace relationships and now focus only on completing their tasks. Such an approach might be harmless in the short run; however, in the longer perspective, it negatively affects job satisfaction.
HR plays a crucial role in improving employee relations. It's up to HR teams if any actions are taken to bring employees closer together.
One company's HR department encourages employees to come to the office by organizing company lunches every two weeks. People have a chance to meet, chat, and eat some nice dessert. This simple initiative helps to build relationships between employees and offers a great opportunity for new staff to interact with people outside their teams.
Dorota Lysienia, LiveCareer
Ensure You Have Good Leaders
Many employee relations issues can be prevented or minimized by having good leaders. The employee's leader is the main representative of the company to the employee. A good leader will treat employees with respect and fairness and will have good communication skills. Carefully examine the leaders that you have in your organization and provide the appropriate training and coaching for them to be successful.
Scott Baker, Stage 3 Leadership
Empower Communication from the Top
During COVID, one CEO instituted an "Ask the CEO" anonymous Q&A forum for employees, with resounding success. He set some ground rules around the questions being productive (not complaining about co-workers by name, for example), but for the most part, everything was on the table. There were questions about COVID response, back-to-work plans, vaccine mandates, and many other sensitive issues that are usually handled with a generic email. This CEO personalized the process, made employees feel heard, and whenever possible actively problem-solved around issues that were raised.

Having open Q&A/feedback forums for employees to feel heard is a big step towards improving employee relations. It is simple, cost-effective, and something that every company can feasibly implement without a lot of overhead cost, as long as the members of leadership actually care enough to respond.
Sarah Peck, AEVEX Aerospace
Prioritize Employees' Psychological Well-being
Put the psychological well-being of your employees above all else, and they will likely stick with you. Both of the female founders of one start-up refer to themselves as "recovering corporate slaves," having endured varied forms of corporate abuse in their former careers. For that reason, this company takes an employee-first approach. It believes collaboration in every step of the employee journey is important, as is "co-recruiting," where both the candidate and the company equally share needs, expectations, and goals.
To further enhance our employee-centric environment, we plan to offer creative cultural development with game nights and open ideation sessions, as well as employee development opportunities like mindfulness, meditation and dispute-resolution training. As a result, the culture this company is building is already a healthy, supportive culture employees are excited to be a part of.
Lindsay Hischebett, Flaus
Conduct Stay Interviews
The employee experience should always be a priority to businesses, and stay interviews ensure that the company is keeping workers satisfied. Between the Great Resignation and businesses returning to the office, there are several opportunities for top talent to look elsewhere for employment in any industry.
As the workplace evolves, so do employee's needs. They'll consider leaving their role for a new opportunity with a solid living wage and employee benefits such as a fertility policy.
These stay interviews should be conducted seasonally to align with ever-changing business models. These should be held virtually, so HR specialists would have the option to record the meeting and review notes later on. Questions such as "How can I best support you?" can connect them with team members in a way that shows they care about their staff and their future ahead.
Christy Pyrz, Paradigm Peptides
Help Employees Feel Fulfilled
Employee relations are closely related to employee satisfaction with their job and the company. A positive approach to work and responsibilities, resulting from a sense of professional fulfillment and career development, influences employee attitude toward coworkers and employers. So, to improve employee relations, it's essential to help people be happy. Here, the HR job is to make sure that the employees are in the right position, feel that their work is meaningful, and derive satisfaction from it, which allows them to develop professionally and personally.
To achieve that, regularly check in with your employees to see what they think of their work and if there is anything you can do to make them happier. Offer them development opportunities, courses, training, task changes, or new challenges. Don't forget about employee benefits packages; they are here to help you!
Nina Paczka, Resume Now
Prioritize Human Connection and Build Heart First
HR can improve employee relations by building a foundation of HEART (humanity, empathy, authenticity, relationships, trust) in all employee policies and practices. When making decisions or communicating, begin by asking yourself questions about how that decision or action will positively or negatively impact the HEART principles. Then focus your energy on strengthening, improving, and/or supporting those principles in both word and practice.
By laying this groundwork in everything you do, your employees (who also happen to be human beings) feel more valued, appreciated, supported, and engaged, especially when times are uncertain or challenging.
Marissa Badgley, Reloveution, LLC
Improve Communication
To improve employees' relations, HR should give constructive feedback. It should concentrate on ways that employees may provide more to their work to produce great results. Your company's success depends on your employees. Communicate with them often because they are your most important resources. Boost your staff's skills by training them. Regardless of how demanding they may be, being loyal to them and honest with them about the business' successes and concerns fosters a culture of transparency.
Laurice Constantine, Casadar
Reinforce Company Values
Positive employee relations are supported when respect for the individual is a core value deeply rooted throughout the organization. It helps when a theme can remind leadership and associates of motivational behaviors that build a positive work environment.

Set the BAR high!

– Belonging. A true sense of belonging is a must so that everyone feels welcomed and a part of the team.
– Achievement. It's said that 90% of motivation involves a job that fits an employee's interest and skills so that accomplishments can be contributed. Having an impact is important to most.
– Recognition. In all forms, formal and informal, thanks and recognition is a strong motivational factor and it can be delivered by management and by peers. Recognition need not involve money.

The workplace thrives when these BAR values flow from policy, speeches, and behaviors.
Bill Gunn, G&A
Terkel creates community-driven content featuring expert insights. Sign up at terkel.io to answer questions and get published.