What is the best outlet to share news of a successful fundraiser of an HR tech company, and why?
To help you find the best outlets to share news of a successful fundraise, we asked HR professionals and entrepreneurs this question for their best insights. From using a crowdfunding hashtag on social media to sharing an official press release, there are several outlets for HR Tech companies to share the news of a successful fundraise.

Here are six outlets for sharing news of a successful fundraise:
Use a Crowdfunding Hashtag on Socials

Give Linkedin a Go

Try Techcrunch

Take the Help of Influencers

Begin on

Best of HR

Make an Official Press Release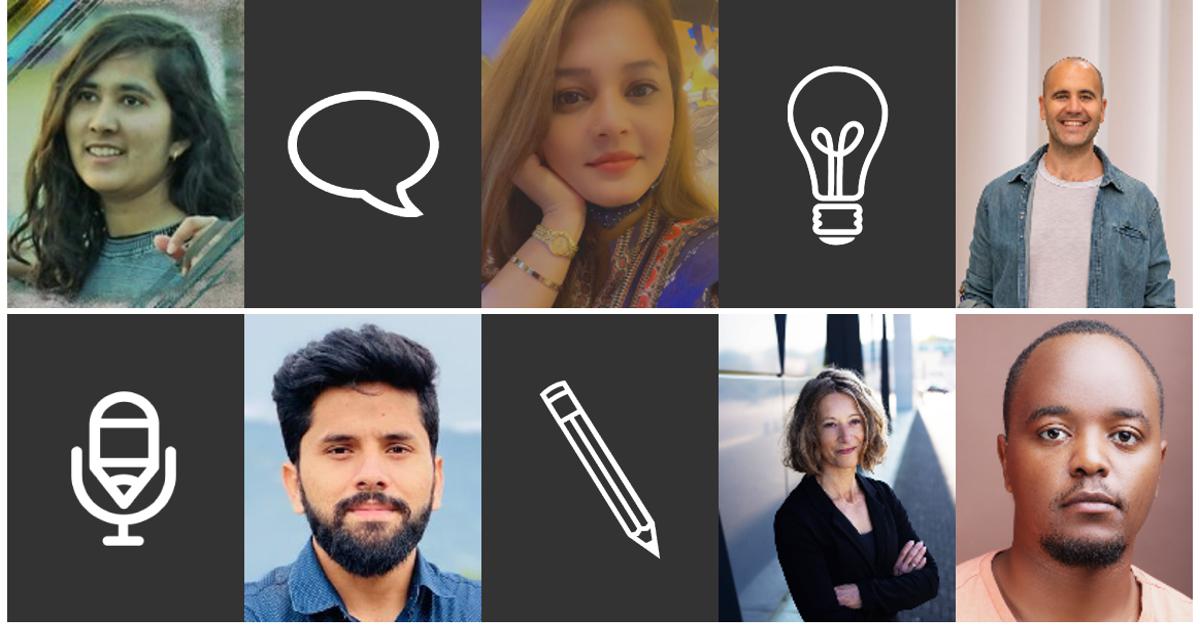 Use a Crowdfunding Hashtag on Socials
On social media, people's attention spans are dwindling. The more concise your messages are, the more likely they are to be spread. Every time you post, tweet, or message, include a brief request for people to spread the word about your campaign. The reader may not even consider sharing if this step is skipped.
Consider creating a hashtag for your crowdfunding campaign.
Create a hashtag for a larger event and, if suitable, pair it with an existing hashtag (for example, a natural disaster). For each post, make sure to include both tags. You'll get a lot more exposure to those who share your views and are willing to lend a hand.
Ayman Zaidi, GreatPeopleSearch
Give Linkedin a Go
The best outlet to share news of a successful fundraise of an HR tech company is LinkedIn. LinkedIn has the largest audience of people in the workforce. It is a place where people are looking for information about their industry and want to find out what's new in their field. LinkedIn also has a built-in audience of people who are looking for jobs, so you can reach out directly to these users with your company's news.
Chad Rubin, Profasee
Try Techcrunch
One of the best sites to share news of successful fundraising of an HR tech company is Techcrunch. Techcrunch is an online news website focusing on technology, startups, venture capital funding, and Silicon Valley.
Getting coverage in this online magazine opens your products to other influential news sites like The New York Times.
The magazine's readers are also known to experiment with the latest technology to stay in touch. What makes it an excellent idea for your PR plan is that it offers startups legitimacy and puts them on the radar of investors.
Charles Ngechu, EasyPaydayLoan
Take the Help of Influencers
The best way to promote a successful fundraiser event is to take the help of a social media influencer and make him/her talk about the event. Currently, the message influencers are passing is reaching the customers directly. Audiences pay attention to their views and opinions. So, you need to hire a social media influencer to promote your fundraiser event. Make sure that the influencer is somehow connected with your industry/product. This makes the views or promotion more impactful. Also, an influencer from the same industry will help you add expert insight to the campaign.
Shivanshi Srivastava, PaydayLoansUK
Begin on Best of HR
I recommend the website Best of HR because of its focus on the small business community, which is a perfect press release opportunity for an HR tech startup that just secured funding. On this platform, your news will be read by entrepreneurs and HR professionals alike, who are more likely to explore your HR tech company's services. The community on Best of HR is also more likely to share your company's news with their networks, thus enhancing your startup's brand.
Mehtab Ahmed, LoansJury
Make an Official Press Release
I track HR tech funding rounds for a living, and the best outlet is an official press release site, like prnewswire. The advantage of posting your press release there is that many businesses automatically track these sites, and so your press release will be covered by other news outlets as well. Official sites will add a tracker, which allows you to easily follow who else published your funding round.

I'd also advise adding a news banner to your home page for a couple of weeks. I always check the websites of companies after a funding round, and I'm surprised by how many companies don't post such news on their websites. It's a positive event and you should maximize its exposure.
Anita Lettink, Strategic Management Centre
Terkel creates community-driven content featuring expert insights. Sign up at terkel.io to answer questions and get published.