What HRIS software do you use at your company?
From Paycom to BambooHR, here are five answers to the question, "What is the best HRIS software for a mid-sized company?"
Paycom
Rippling
Namely
Connecteam
BambooHR
Paycom
Paycom is an ideal HRIS software for a newly made mid-sized company. This software has two key factors going for it.
It's got a strong suite of features and it's simple to master. You effectively get to keep all the simplicity of software used for a smaller company while having natively designed features that would even appeal to a larger company.
While there is certainly better software for companies beyond the mid-range size, your business will grow with Paycom from its infancy right into its proverbial adolescence, without the need to change until you're ready for the big leagues.
This is reliable software that your business will likely use for years to come.
Boye Fajinmi , Co-Founder & President, TheFutureParty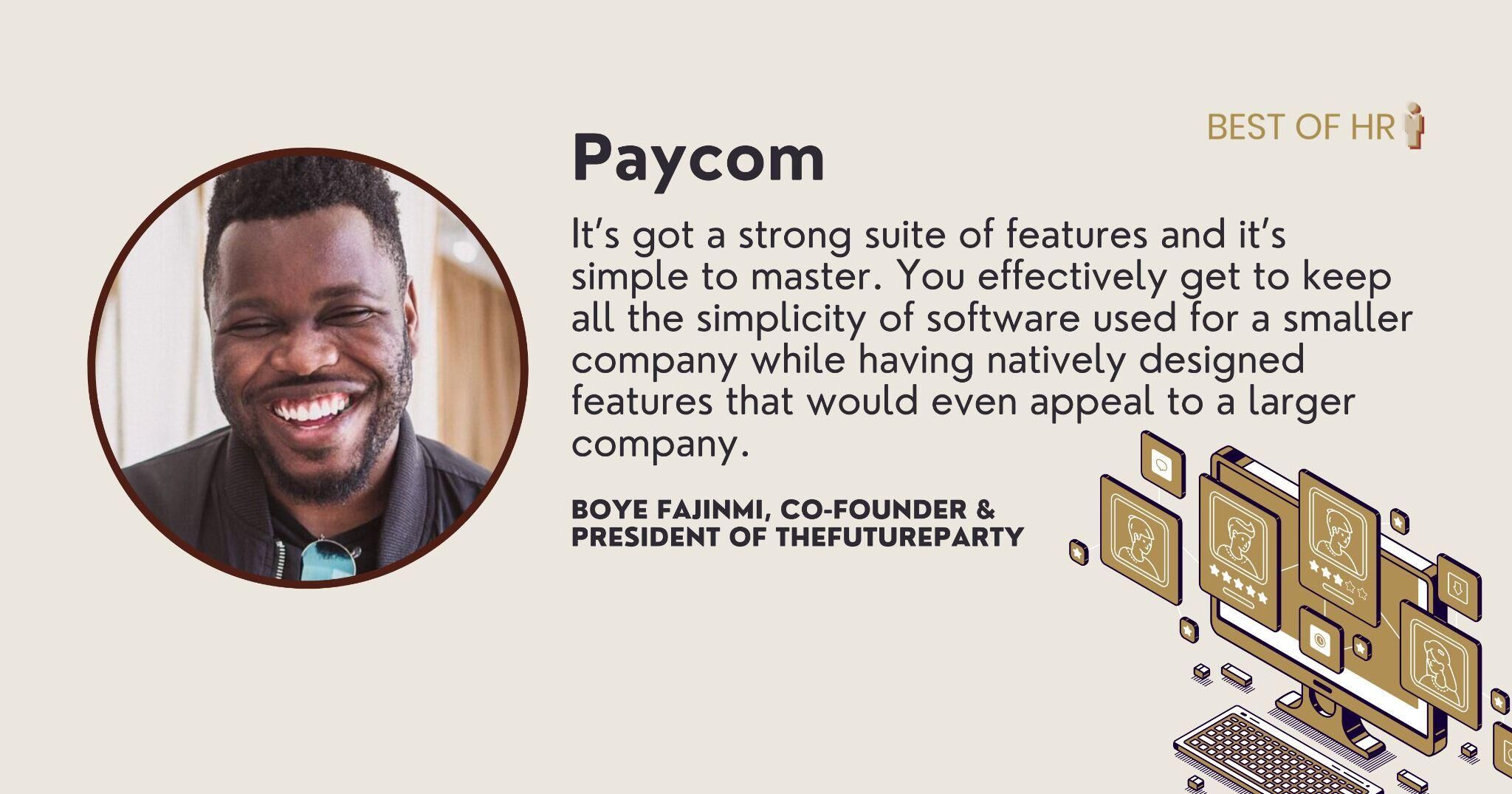 Rippling
When looking at HR tech, many big names are well-known, like Workday and ADP. On the small business side, names like Gusto come to mind. All the above are strong in some areas and lacking in others, but they all are trying to achieve one thing—an all-in-one framework, addressing all the Employee Lifecycle needs.
For midsize companies, my overall top choice is Rippling. They are one of the few true all-in-one systems I have encountered. They have some areas lacking in their ATS and user experience, but overall they have built out an ever-growing domain in the HR tech space that is impressive for a midsize company.
Kelly Loudermilk , Talent Innovator, BuildHR, Inc.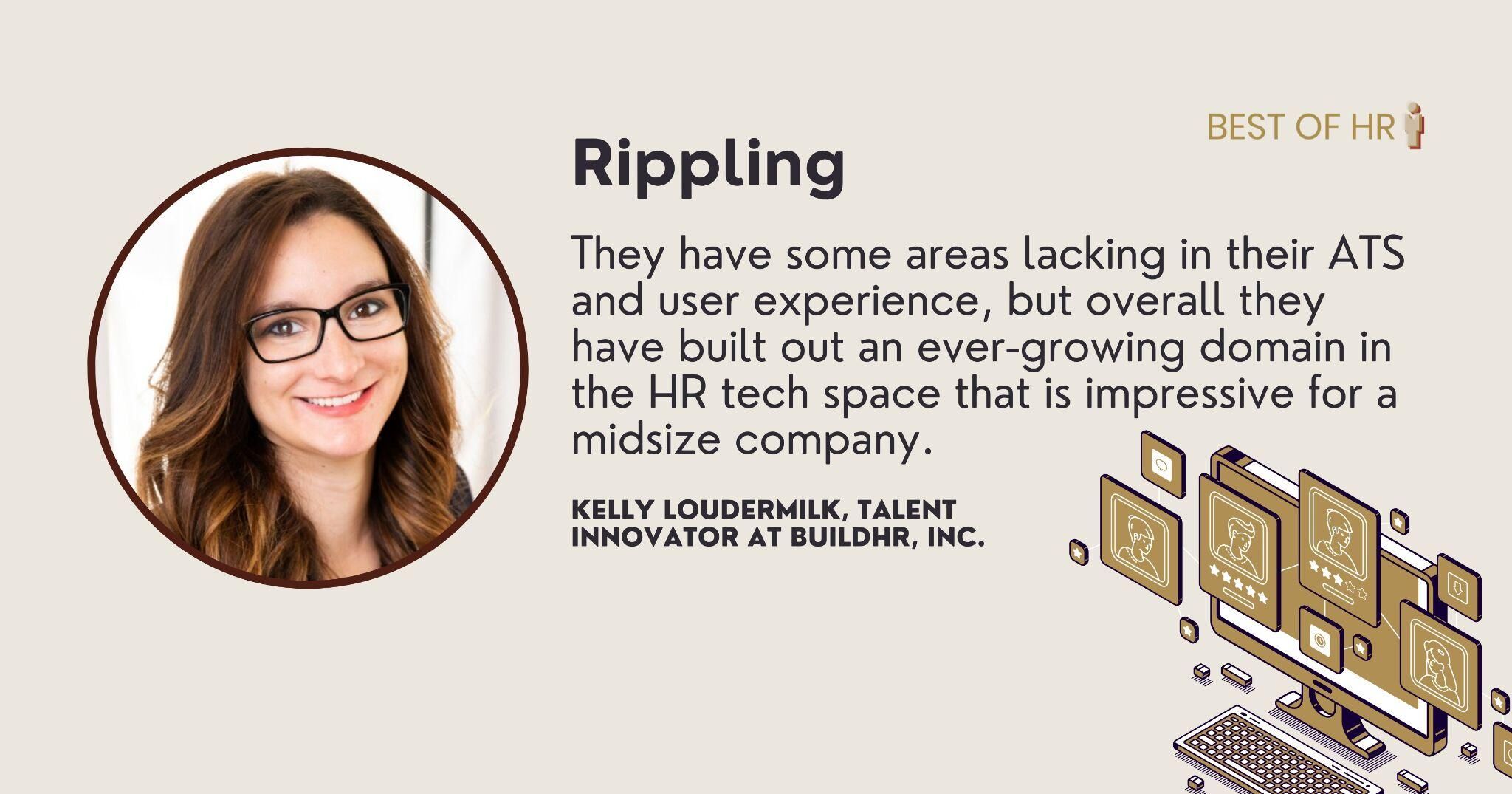 Namely
One of the key reasons Namely is the best HRIS software for a mid-sized company is its comprehensive suite of features. Namely offers many features to help mid-sized companies manage their HR needs, including employee onboarding, time and attendance tracking, benefits administration, and performance management.
In addition to its comprehensive suite of features, Namely is also highly customizable, so you can tailor it to fit your specific needs.
Another reason Namely is the best HRIS software is its excellent customer support. Namely's customer support team is available 24/7 to help you with questions or issues you may have.
Finally, Namely offers a wide range of online resources, such as tutorials and FAQs, to help you get the most out of HRIS software.
Todd Jensen , Head of Marketing, Nursa
Connecteam
Connecteam is an all-in-one HRIS software with all the features a mid-sized company could need.
It helps streamline the company operations and communications from any location including on the go. Connecteam also helps in employee document management, employee training, and onboarding process tracking, tracking work hours, processing time-off requests, and exporting timesheets for payroll preparation.
It also has surveys, an intuitive design, is budget-friendly, and has great customer support. Connecteam also boosts recognition and rewards, and the admin dashboard helps collect and track activity data in real time.
Yongming Song , CEO, Live Poll for Slides
BambooHR
BambooHR is a modern HRIS that focuses on simplicity and usability. It's built for the cloud and highly customizable, which makes it great for mid-sized companies.BambooHR has many outstanding features, including:- Built-in payroll- Time and attendance- Performance management- HRIS (of course!)- And more…BambooHR is great because it's affordable, and has a lot of features. It also integrates with other software, which makes it easier to set up and use with other products.If you're looking for an HRIS for a mid-sized company, I recommend BambooHR.
Luciano Colos , Founder & CEO, PitchGrade
Submit Your Answer
Would you like to submit an alternate answer to the question, What is the best HRIS software for a midsized company?
Related Questions