Appreciation Award Best Practices: 5 Tips on How to Show Employee Recognition
To help you understand the best practices when giving an appreciation award to employees, we asked five professionals, including CEOs, Founders, and HR Managers, for their insights. From personalizing appreciation awards to elevating their employees' sense of achievement, here are the top five tips these leaders shared.
Personalize Appreciation Awards
Understand Employee Preferences
Boost Morale With Thoughtful Awards
Consider the Timing of the Gesture
Elevate Your Employees' Sense of Achievement
Personalize Appreciation Awards
It's not just about the tangible reward or recognition, but the way you present it. Everyone on your team is unique and brings something special to your organization, especially if you've hired the right people.
Recognizing and highlighting these individual traits and accomplishments demonstrates genuine acknowledgment and makes the award more meaningful. Recognizing people the way they prefer enhances the impact. For some, public recognition during a team meeting might be motivating. For others, a private note might be more meaningful.
For instance, at Compt, we don't just say, "Thanks for your hard work." Instead, we provide specific details in peer recognition, which we also might share in a dedicated Slack channel: "I know you worked last weekend to ensure this customer got the help they needed. Thank you for being on top of supporting them. Now please go take an extra day off."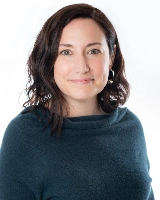 Amy Spurling
CEO and Founder, Compt
---
Understand Employee Preferences
Appreciation has to matter to the person to whom you are showing appreciation. Say someone does an amazing job on a project, and you give them an extra day off as a thank you because they have a newborn baby.
But what you didn't know is that they pay for daycare weekly, so if they take the day off, they still have to pay for daycare even if they don't send their kid. So, an extra day off doesn't help them personally as much as a $50 DoorDash gift certificate would have.
The solution? Make sure that you know what matters to each and every person on your team. A best practice is to ask this of every single person on your team. If you are very successful, how do you want to be rewarded? What is the best way for me to show you that I appreciate you and the work that you've done? Then, make a note and get that answer updated at least once every couple of years.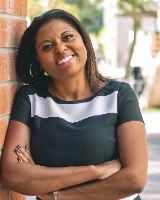 Tamica Sears
HR Consultant, Sears Coaching
---
Boost Morale With Thoughtful Awards
One best practice when giving an appreciation award to employees is to ensure that the recognition is thoughtful and meaningful. Tailoring the award to reflect the individual's specific contributions and achievements can significantly enhance its impact.
Recognizing employees for their unique strengths and the value they bring to the organization fosters a culture of appreciation and encourages continued excellence. It's important to remember that the gesture is not just about the award itself, but also about acknowledging the hard work and dedication of each employee in a way that resonates with them personally.
This approach can help to boost morale, motivation, and overall job satisfaction, ultimately contributing to a more engaged and productive workforce.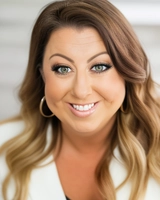 Shannon Garcia-Lewis
Owner and Principal, Strategic Business Partners, LLC.
---
Consider the Timing of the Gesture
Don't wait to make a public display, or when you feel the time is right for yourself or the company, to show appreciation. Instead, show appreciation when it is best for the employee, and decide on how you're going to do it based on what is best for them.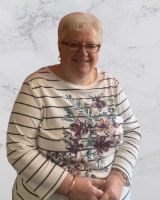 Wendy Makinson
HR Manager, Joloda Hydraroll
---
Elevate Your Employees' Sense of Achievement
Every employee comes from their home to the workplace intending to contribute meaningfully. They all intend to return home to face their families daily with a perpetual sense of pride and fulfillment. This sense of achievement drives job satisfaction, loyalty, morale, engagement, and motivation.
At the root level, any appreciation award should elevate this sense of achievement to gain long-lasting effects. Particularly, employees engaged in unpredictable and complex tasks seek this 'sense of achievement' over anything else. An example of an ideal appreciation award could be an education scholarship, enrollment in an international certification, an offer of a family holiday package, and sponsorship for an industry leadership award beyond internal recognition.
Several research studies have indicated that financial awards work only to motivate employees to do mundane tasks. The mechanisms like company-wide announcements, certificates, or public recognitions, etc., usually have only short-term effects.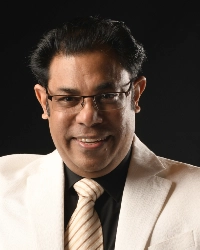 Dr Raman K. Attri
Coach to Chief Learning Officers, GetThereFaster™
---
Submit Your Answer
Would you like to submit an alternate answer to the question, "What's one best practice when giving an appreciation award to employees?"
Related Articles