The Best Recruiting ATS, According to Recruiters and Business Leaders
To understand the best Applicant Tracking Systems (ATS) in use today, we asked four professionals, including Human Resources Managers and CEOs, about their preferred ATS and why they chose it. From BambooHR to Workday, discover the top four ATS systems these leaders find most effective for their organizations.
BambooHR: Comprehensive and Accessible ATS
Workable: Affordable and Customizable ATS
Greenhouse: User-Friendly with Customizable Workflows
Workday: Integrating HR and Finance
BambooHR: Comprehensive and Accessible ATS
BambooHR has been a game-changer in the way we organize applicants and the full recruitment process, from posting the position all the way to the offer letter and onboarding. As a remote employer, it is essential for our tools and workflows to be organized and accessible to various members of our team, and BambooHR hits that mark.
BambooHR has recruitment features for hiring managers to make notes on candidate profiles, place them in different status categories that are customizable, upload documents to their profile like interview notes, and have mass email capabilities with email templates to make following up with candidates very easy.
Once an applicant has been selected for hire, we can seamlessly extend an offer, run a background check through Checkr, and hire them. Their ATS system flows directly into their onboarding, benefits, and payroll platforms. It is one system that does it all and provides such ease to everyone from applicants to hiring managers to administrators, like me!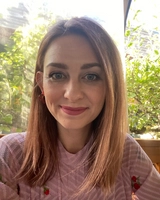 Brittany Brazell
HR Manager, Our Children's Trust
---
Workable: Affordable and Customizable ATS
I love several ATS, but the one I keep coming back to is Workable. Overall, the system is the best bang for your buck and is one of the only systems that will do month-to-month contracts for those with extremely limited budgets and hiring needs.
Their basic plan still captures so many of their overall features, which is one of the main reasons why I keep going back. They have so many features you can customize for your organization, and you can build out as many of the details as you wish or use the basic functions where they still meet the needs of the process.
I also love their usability for those not used to working in ATS frequently, and their resource center is one of the best in the ATS HR Tech space. It can help with creating job descriptions, interview structures, questions, and so much more.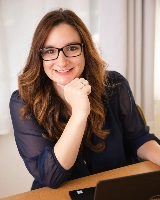 Kelly Loudermilk
Talent Innovator, BuildHR, Inc.
---
Greenhouse: User-Friendly With Customizable Workflows
We use Greenhouse as our ATS system because it offers a comprehensive solution for all of our hiring needs. Greenhouse is an industry-leading ATS that enables us to efficiently manage the entire recruiting process, from creating job postings and managing candidate applications to conducting interviews and making job offers.
One of the main reasons we chose Greenhouse as our ATS is its user-friendly interface. The platform is easy to navigate, and all of the features are clearly labeled and organized, making it simple for our team members to use. This saves us time and ensures that everyone in our organization can easily access and utilize the system.
Greenhouse allows us to create customizable hiring workflows that align with our organization's specific needs and processes. This ensures consistency in our recruiting process and helps us identify the most qualified candidates efficiently.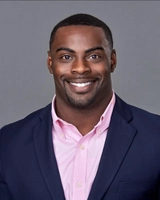 Zach Shelley
Founder and CEO, A-List Properties
---
Workday: Integrating HR and Finance
Choosing Workday wasn't just a decision; it was a strategic move tailored to our unique needs. What sets Workday apart, making it the ideal ATS for us, is its seamless integration of HR and finance functionalities. This not only streamlines our hiring process but also offers a holistic view of our workforce.
The user-friendly interface was a game-changer. Transitioning from a complex system to Workday was surprisingly smooth, minimizing disruption to our operations. Its intuitive design means less time spent on training, enabling our HR team to focus on what matters most—engaging with candidates and ensuring a positive hiring experience.
One of the standout features is the flexibility it offers in customizing workflows. Workday adapts to our evolving recruitment strategies, allowing us to tweak processes without cumbersome configurations. This agility is crucial in a dynamic hiring landscape.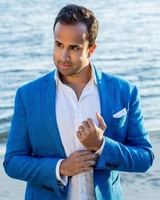 Sai Blackbyrn, CEO, Coach Foundation
---
Submit Your Answer
Would you like to submit an alternate answer to the question, "What ATS system do you use? Why do you use this ATS? What makes it the best ATS for your organization?"
Related Articles