What's the Best Talent Acquisition Strategy in 2023?
From screening applicants effectively to offering various options for how employees work, here are 10 answers to the question, "What is your talent acquisition strategy focused on in 2023?"
Considerate Hiring
Smooth Onboarding
Candidate Experience
Shared Values
Artificial Intelligence and Automation
Powerful Employer Brand
Emphasis on Diversity, Equity, and Inclusion (DEI)
Wider Hiring Pools
Increased Hiring Velocity
Flexible Work Arrangements
Considerate Hiring
In the current working world, making sure that you hire quality workers is important. Employees are much more likely to job-hop and find the best opportunities for themselves. If they feel a job doesn't fit them, they're going to be much more likely to move on sooner rather than later in order to find one that does.
A thing to remember is that this doesn't mean the job is "bad", just that it isn't satisfying for whatever reason for workers. This makes it important to screen your applicants effectively for more than just credentials. Matching values, mindset, and soft skills are equally important for consideration as we go into hiring for 2023. It can be the difference between a lasting employee/employer relationship and one that fizzles out in just a few months.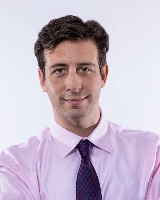 Max Schwartzapfel
CMO, Schwartzapfel Lawyers
---
Smooth Onboarding
I focus my talent acquisition strategy for 2023 on creating an efficient and smooth onboarding process for all new hires. We strive to create relationships with each new hire to ensure that they will feel comfortable and prepared during their transition into our organization.
Smooth onboarding will also benefit us significantly as we look to expand our workforce efficiently and successfully. Our goal is to bring unique perspectives and top talent into the fold so that everyone can truly collaborate and communicate on the same level.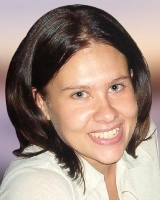 Lorien Strydom
Executive Country Manager, Financer.com
---
Candidate Experience
With the rise of tech layoffs, there has never been more fantastic talent seeking a new opportunity. As a young startup, we are hyper-focused on providing an excellent candidate experience, as we want to be respectful of our candidates' time and energy they invest in their job applications.
We implemented a candidate status page that they can visit any time to check the status of their application and their place in the hiring cycle; we automated email communication to update the candidates on each step of the process and invested a lot of time into designing pre-hire assessments that take 20 minutes at most.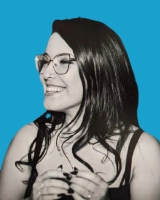 Gordana Sretenovic
Co-founder, Workello
---
Shared Values
We are focusing on assessing a candidate's values during the hiring process because we believe values can't be taught. We're also prioritizing candidate experience to ensure that candidates feel valued throughout the process.
By attracting top talent who share our vision and culture, we can create a more engaged and productive workforce, leading to a stronger, more successful organization.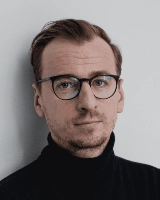 Piotrek Sosnowski
Chief People and Culture Officer, natu.care
---
Artificial Intelligence and Automation
I expect hiring new employees at my company to continue to be streamlined through the use of artificial intelligence and automation in 2023. For instance, AI algorithms can screen resumes and determine which applicants have the most relevant experience, while chatbots can respond to candidate inquiries and offer support throughout the application process.
This frees up time for recruiters to focus on developing relationships with candidates when automation is used to arrange interviews and provide follow-up contacts.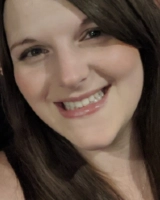 Tiffany Payne
Head of Content, Pharmacy Online
---
Powerful Employer Brand
My primary focus in 2023 is on developing a powerful employer brand to entice the most qualified candidates. This includes developing a message that is interesting and consistent regarding the culture, values, and mission of the company, and exhibiting this message through different channels, including social media, job boards, and employee referrals.
Companies can improve their visibility and reputation in the marketplace, as well as attract applicants whose beliefs and goals are congruent with those of the company if they develop powerful employer brands. In addition, having a robust employer brand can assist businesses in retaining their current workforce by instilling in them a feeling of pride and loyalty in the work that they do.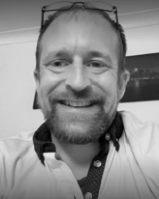 Jay Soni
Marketing Director, Yorkshire Fabric Shop
---
Emphasis on Diversity, Equity, and Inclusion (DEI)
I'm likely to promote diversity, equity, and inclusion in company recruiting strategies, given the increased awareness of social justice and equity issues in the workplace. This knowledge has led to several challenges in the workplace.
This entails actively seeking applicants from groups that are underrepresented in the workforce, giving training to hiring managers and recruiters to decrease unconscious bias, and developing an inclusive and welcoming atmosphere in the workplace.
Building a stronger and more diverse workforce that is better able to meet the needs of a diverse client base is one of the primary goals that businesses should have when developing their strategy for talent acquisition.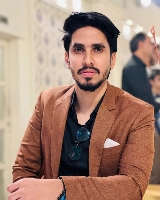 Hamza Usmani
Head of Content, SEO-Audits.io
---
Wider Hiring Pools
A wider pool of potential talent will increase a business's chances of finding quality hires. Increasing your talent pool requires genuine effort by your business's HR or external recruiters. From a business's side, reevaluating necessary job skills and credentials may open up more options for hiring.
There are many jobs in the market that currently ask for more education and experience than are actually necessary to do the job in question; by trimming down these jobs to what is necessary, the pool of talent for fulfilling that role will almost immediately widen.
HR and recruiters should also focus on getting your jobs out beyond the common locales. LinkedIn and Monster are great resources, but not everyone uses them. Rotating or increasing the platforms you work with may help give you access to talent you'd otherwise be missing.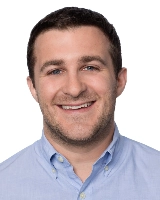 Max Ade
CEO, Pickleheads
---
Increased Hiring Velocity
In 2023, talent acquisition needs to be fast. If we waste our time, candidates inevitably seek alternative employment, showing record levels of attrition. The solution, therefore, is to hire as quickly as reasonably possible.
Therefore, hiring velocity is essential to a modern talent acquisition strategy. You must seek to minimize the time between application and hire while simultaneously showing due diligence and not compromising on the quality of the hire.
Typically, this means limiting the bureaucracy associated with talent acquisition while reducing the administrative burden associated with hiring. It also means minimizing the time between stages in the recruitment process, such as completing pre-employment tests with shorter deadlines and booking candidates for interviews shortly thereafter.
At the start, we were concerned that applicants would feel overwhelmed by our efforts to make the hiring process quicker, but they appear to be happy with the swiftness—a positive outcome for everyone.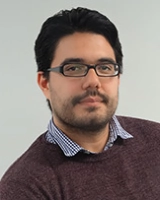 Ben Schwencke
Business Psychologist, Test Partnership
---
Flexible Work Arrangements
To attract and keep top talent, we at Codedesign.org agency have implemented flexible work arrangements as a major talent acquisition strategy focused on in 2023. Our agency recognizes that employees today are looking for more flexibility and work-life balance in their jobs, and to attract top talent from worldwide, we've adopted a remote-first culture at our agency. As a result, we are offering various options for flexible work arrangements, such as remote work options and flexible hours, to our employees.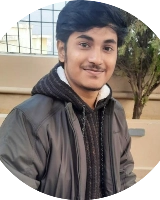 Harsh Verma
SEO Head, Codedesign
---
Submit Your Answer
Would you like to submit an alternate answer to the question, "What is your talent acquisition strategy focused on in 2023?"