What Are Examples of Long-Term Incentives for Employees?
From non-wage type rewards to offering a powerful mentor, here are seven answers to the question, "What are a few effective long-term incentives you offer employees at your company?"
Non-wage Bonuses
An Annual Fully Paid Trip
Doing What Our Competitors Won't
The Opportunity to Purchase Company Stock
Long-term Incentive to Travel and Work Abroad
One Extra Day of Paid Holiday Per Year of Service
Mentorship as a Long-term Incentive
Non-wage Bonuses
The bonus is very specific in our company, and every employee is aware of what it consists of. We pay it quarterly, and this makes it a great motivator throughout the period. Our employees are very happy with this solution and appreciate the transparency in this matter.
Bartek Boniecki
Head of People, US Passport Photo
---
An Annual Fully Paid Trip
It's a company-wide trip that is paid for by the organization. Though you can expect a little work or collaboration, the primary goal is to encourage team members to stay with us long term and to build meaningful relationships that will help the company progress. In August of 2023, we're headed to Mexico and everyone is excited to see what the 2024 plan is!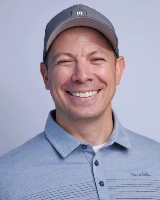 Logan Mallory
Vice President of Marketing, Motivosity
---
Doing What Our Competitors Won't
Many of our competitors do not prefer to hire female staff, as they cannot work late nights, have a family to tend to, get married, and sometimes quit working altogether, etc. We make it a priority to hire female staff and to teach the trade to female craftswomen.
Furthermore, we provide an 8% annual raise, performance bonuses, and healthcare spending stipends-things many of our competitors do not provide.
Sumeer Kaur
CEO, Lashkaraa
---
The Opportunity to Purchase Company Stock
At our company, we understand our employees are the backbone of our success. We invest in their professional growth and development through various incentives.
One of our most effective long-term incentives is a comprehensive stock option program. By offering our employees the opportunity to purchase company stock at a discounted rate, we are aligning their interests with the company's success and giving them a tangible stake in the company's future.
This long-term incentive motivates our employees to work harder and more innovatively and helps them feel more engaged and invested in the company's mission and vision. It's a win-win for everyone, and it's one reason why our employees are some of the most dedicated and hardworking in the industry.
Natalia Grajcar, Co-Founder, Natu.Care
Long-term Incentive to Travel and Work Abroad
At my company, an emerging long-term incentive we offer employees is the opportunity to travel abroad in order to gain experience and understanding of business operations in other countries.
This incentive encourages employees to reach new heights of success while furthering their professional growth in our company.
We believe that expanding their global mindset through first-hand experiences leads to more innovative strategies for our future projects. The networking potential for those who take the chance to explore outside their comfort zones is invaluable and will create more opportunities for our team's accomplishments, both near and far.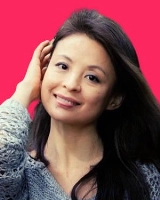 Grace He
People and Culture Director, TeamBuilding
---
One Extra Day of Paid Holiday Per Year of Service
We strongly believe that work-life balance is essential for health, happiness, and well-being. Also, believe that loyalty and commitment deserve to be rewarded, and these principles underpin our entire employee retention strategy.
Offering an additional day of paid holiday per year of service highlights our commitment to both principles. Naturally, time with one's friends and family is a precious gift, and organizations should recognize the psychological benefits of quality time outside of work.
It also represents a vote of confidence in employees, showing them we believe they can meet the demands of their role while still enjoying generous vacation terms. We sincerely hope that eventually, we will have employees with 20+ extra days of paid holiday, which will be the ultimate validation of this retention tool.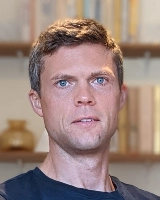 Oliver Savill
CEO and Founder, Assessment Day
---
Mentorship as a Long-term Incentive
Mentorship is a highly effective, long-term incentive that can be offered to employees at your company. By investing in the professional development and growth of your employees through mentorship, you are providing them with a valuable opportunity to learn new skills, gain new perspectives, and build meaningful relationships within the company. This can not only enhance their current role within the company, but also prepare them for future leadership positions.
Mentorship programs can also foster a positive work environment by promoting open communication and a sense of community among employees. Mentors and mentees can work together to set goals and develop strategies for success, leading to increased motivation and job satisfaction. In addition, mentorship provides employees with a sense of purpose and fulfillment, helping to reduce feelings of burnout and stress.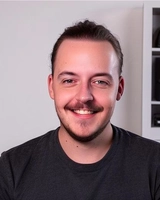 Dominic Monn
CEO, MentorCruise
---
Submit Your Answer
Would you like to submit an alternate answer to the question, "What is one long-term incentive you offer employees at your company?"