What's the Best Employee Benefits Platform?
From BenefitTree to Namely, here are four answers to the question, "What employee benefits platform do you use at your company, and why?"
BenefitTree
Zenefits
ADP
Namely
BenefitTree
At our company, we use an employee benefits platform called BenefitTree. We chose this platform for its ease of use and comprehensive features. It allows us to customize the package of benefits that is provided for each individual employee, as well as manage their eligibility and enrollment.
Additionally, it has a wide range of options for employees to choose from, including health, dental, vision, life insurance, and more. It also features an easy-to-navigate dashboard with clear visuals and a variety of tools for employees to use when managing their benefits.
All in all, the platform provides our employees with a seamless and convenient way to manage their benefits packages.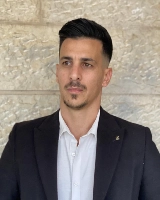 Aviad Faruz
CEO, FARUZO
---
Zenefits
One of the most well-known platforms for benefits administration, in my opinion, is Zenefits. Employers can use the program to find and compare health insurance policies for their company, and employees can enroll directly using the platform's online facilities.
Zenefits offers a mobile app so that staff members can access benefit details wherever they are. The initiative offers businesses data that sheds light on the effectiveness and usage of perk packages. The program's automated administration features help HR professionals with record-keeping and auditing while saving time and ensuring ACA compliance.
In addition, helpful features like tax filing, performance management, and employee onboarding are offered through the company's complementary HR and Payroll software platforms.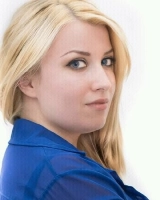 Nely Mihaylova
Content Executive, Scooter Guide
---
ADP
ADP provides companies and employees with tools, direction, and support for online benefit administration services. The platform's wide range of system integrations makes it simple to incorporate ADP into already-existing software packages.
Moreover, ADP provides a smartphone app for convenience. Business leaders are assisted in developing benefits administration plans by data analytics tools and HR experts. Additionally, decision assistance tools and benefit calculators help employees in choosing the best plans.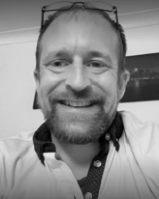 Jay Soni
Marketing Director, Yorkshire Fabric Shop
---
Namely
With Namely, employees can ask questions and get help navigating alternatives from benefits experts, who can direct them to the best options. Namely guarantees cost-effective billing and reconciliation of invoices, a smooth data flow between people and carriers, and a streamlined, guided procedure with constant communication.
Along with more conventional benefits like healthcare and dental coverage, Namely also offers current benefits alternatives, including maternity leave, behavioral health support, and student loan repayment.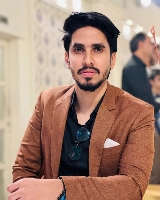 Hamza Usmani
Head of Content, SEO Audits
---
Submit Your Answer
Would you like to submit an alternate answer to the question, "What employee benefits platform do you use at your company, and why?"