Mastering Employee Training: 9 Experts Share Their Top Strategies
In the quest for innovative strategies to enhance employee training and development, we sought insights from nine top leaders, including CEOs and managing directors. Their strategies range from implementing microlearning and just-in-time training to trying collaborative project-based learning. Dive into their expert advice to revolutionize your approach to employee development.
Implementing Microlearning and Just-in-Time Training
Integrating AI for Micro-Learning Sessions
Using an Incentivized Hands-On Learning Approach
Hosting Digital Design Workshops for Creativity
Providing Contest-Based Learning Motivation
Utilizing Course Platforms for Diverse Learning
Personalizing Training for Inclusive Excellence
Promoting Peer-Led Learning Groups
Trying Collaborative Project-Based Learning
Implementing Microlearning and Just-in-Time Training
Microlearning involves breaking down training content into small, manageable chunks that can be accessed and consumed in a short amount of time. While "just-in-time" training‌ involves delivering these chunks of information exactly at the moment they are needed.
For instance, a sales representative could access a quick refresher on a product's features just before a client meeting. This strategy leverages the power of mobile technology and allows employees to access training content anytime, anywhere, and on any device.
By providing training in bite-sized pieces and at the point of need, employees are more likely to retain the information, apply it on the job, and ultimately improve their performance.
Nyla Rose, Founder and Editor-in-Chief, JuseBeautyIntegrating AI for Micro-Learning Sessions
One key innovative strategy we employed to enhance employee learning and development is the integration of generative AI into our MS Teams. We have developed an AI bot that learns from existing knowledge and creates micro-learning sessions for employees right within the Teams chat window.
Employees provide answers, and the bot provides them with learning feedback in real-time. Employees can also access our organization's collective knowledge to find answers to their queries, even generate tickets, and get them auto-resolved via the bot.
We introduce new bite-sized learning content and business lessons for continuous L&D efforts—and our teams rate it as an exceptional experience. The Gen AI bot we use is incredibly smart and can be used for custom automation workflows, ITSM, and even HRM operations.
Generative AI technology has been a fundamental change in our talent pool's learning and development outcomes.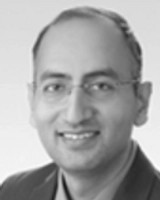 Saurabh Kumar
CEO and Co-Founder, Rezolve.ai
---
Using an Incentivized Hands-On Learning Approach
As part of working in an online space, I once worked with a team at a marketing agency. I wanted them to develop, but not be lectured by me, as I don't believe that's how people learn. Instead, every Friday for two hours, they built their own website that had to rank for a specific keyword in Google.
Over an eight-week period, they'd test new things and use what they've learned. In the end, the winner would get an iPad, and the runners-up would receive some gift vouchers. It was a great success and encouraged learning outside of normal day-to-day boundaries.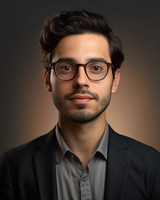 Steven Wright
Co-Founder and Chief Editor, Lifestyle to the MAX
---
Hosting Digital Design Workshops for Creativity
The potential of technology in jewelry design is fascinating. The excitement is high about the digital design workshops introduced for the team.
These intensive sessions, led by experts in digital design, equip employees with the latest software tools for crafting digital prototypes and visualizations of jewelry pieces. It's been transformative.
Employees now can quickly visualize and iterate on design concepts, resulting in innovative and unique jewelry creations.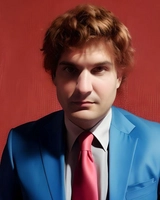 Nikhil Jogia
Managing Director, Jogia Diamonds
---
Providing Contest-Based Learning Motivation
One innovative strategy we've employed to enhance employee training and development is to create a contest to motivate our employees to take courses. Each course gives a score to whoever completes it, and the employee with the highest score at the end of the year receives a reward.
The team leaders of those who win also receive a prize. Once a month, we publish the table with the scores so that everyone knows how the results are going, which also motivates them to start new courses.
This contest has been very successful in increasing employee participation in training. In the first year, we saw a 20% increase in the number of employees taking courses. We've also seen a positive impact on employee morale and productivity. Employees are more engaged in their work and are more likely to share new ideas and solutions.
We believe this contest is a win-win for everyone. Employees get rewarded for their learning, and the company benefits from a more skilled and motivated workforce.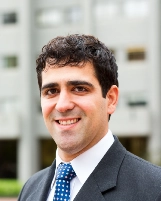 Luciano Colos
Founder and CEO, Pitch Deck Grader
---
Utilizing Course Platforms for Diverse Learning
Our company is subscribed to several course platforms. Pluralsight is one such platform that is primarily used by our software developers and is accessible to other members of the company. It's interesting to note that some members of our support and customer success roles have found value in learning scripting languages through this platform.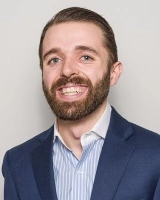 Trevor Ewen
COO, QBench
---
Personalizing Training for Inclusive Excellence
Recognizing the diversity in learning preferences among employees, personalized training is prioritized. Open dialogues are initiated with each team member, gauging their preferred methods of learning.
This tailored method acknowledges that people absorb information uniquely. This strategy underscores our commitment to growth and cultivates a culture of inclusivity and excellence, forging a pathway to elevated employee training and development.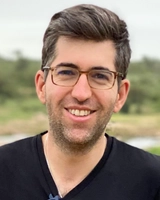 Eran Mizrahi
CEO and Founder, Ingredient Brothers
---
Promoting Peer-Led Learning Groups
One innovative approach I've taken to enhance employee training and development is by promoting peer-led learning groups. Instead of relying solely on formal training programs, I facilitated small groups where employees with distinct skill sets came together to share knowledge and work on projects.
This encouraged skill exchange and boosted collaboration and camaraderie among team members. By leveraging the expertise within the team itself, we created a dynamic learning environment that empowered employees to take ownership of their growth and development.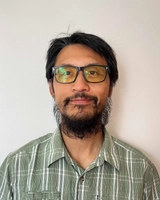 Jay Toy
General Manager, 88stacks
---
Collaborative Project-Based Learning
To enhance our employees' training and development, we have employed a collaborative learning environment. This involves groups of employees from different departments working on actual projects, promoting teamwork, problem-solving, and creativity. In this way, they learn by doing and apply their knowledge to real situations.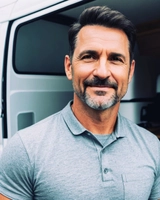 James McNally
Managing Director, SDVH [Self Drive Vehicle Hire]
---
Submit Your Answer
Would you like to submit an alternate answer to the question, "What's one innovative strategy you've employed to enhance employee training and development?"
Related Articles