Which Companies Have the Best Career Pages on the Internet?
Discovering the best career pages on the world wide web can be a daunting task, but we've got you covered. We asked CEOs, VPs, and other industry leaders to share their top picks for the best career pages out there. In this article, we present five outstanding career pages, ranging from user-friendly and comprehensive platforms like Indeed to creative and engaging experiences like FlexJobs career page.
Indeed: User-Friendly and Comprehensive
HubSpot: Easy Navigation and Resources
Google: Informative and Customizable
Airbnb: Informative and Engaging Experience
FlexJobs: Remote Job Specialization
Indeed: User-Friendly and Comprehensive
For the best career pages on the web, Indeed is a clear winner. Their user-friendly design and comprehensive job listings make them an obvious choice for anyone looking for employment opportunities.
Not only do they have an easy-to-navigate job search engine, but also an extensive library of resources dedicated to helping job seekers build their resumes and refine their skills. With Indeed, employers can also get access to a wide variety of hiring services, such as background checks and interview scheduling tools.
All of this makes them an indispensable tool for job seekers looking to make the most out of their career search. To check out all that Indeed offers, visithttps://www.indeed.com/jobs.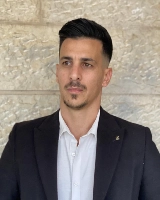 Aviad Faruz
CEO, FARUZO
---
HubSpot: Easy Navigation and Resources
HubSpot's career page stands out because it is easy to navigate, has several useful resources, and top providers curated content in the business and HR and recruiting spaces. It's easy to find tools for interviewing, career pathing, resume services, and coaching. It also has connections to several job posting sites.Check out HubSpot's career page here:https://www.hubspot.com/careers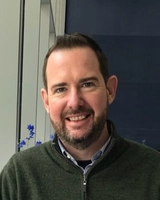 Tony Deblauwe
VP Human Resources, Celigo
---
Google: Informative and Customizable
As a CEO in the tech industry who recognizes the importance of attracting and keeping top talent, I have seen many companies with impressive career pages on the web. However, one company that stands out to me is Google.
Google's career page is both visually clear and informative, providing potential candidates with a comprehensive overview of the company culture, values, and opportunities for growth. The page is also highly customizable, allowing users to filter their search based on specific job functions, locations, and other preferences.
One of the key strengths of Google's career page is its focus on diversity and inclusion, with a dedicated section highlighting the company's commitment to building a more diverse and fair workplace. This section includes testimonials from current employees, as well as resources for candidates who are underrepresented in the tech industry.
Google's career page:https://careers.google.com/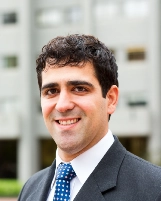 Luciano Colos
Founder and CEO, PitchGrade
---
Airbnb: Informative and Engaging Experience
The Airbnb career page is one of the best on the internet because it gives job seekers a glimpse into the company's culture and values. With images and videos of the company's offices and employees around the world, candidates get to see what it would be like to work there.
The page also provides detailed information on the company's mission and vision, as well as the benefits and perks offered to employees. There are many opportunities for career growth, including internships, apprenticeships, and leadership programs.
Overall, the Airbnb career page is both informative and engaging, making it a top choice for anyone looking to join the company.
Airbnb's career page:https://careers.airbnb.com/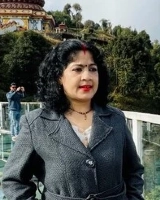 Basana Saha
Founder, KidsCareIdeas
---
FlexJobs: Remote Job Specialization
FlexJobs is a great career page that specializes in listing remote and flexible jobs from a wide range of industries and job types. This focus allows job seekers to find professional opportunities that fit their needs and preferences, whether they're looking for full-time, part-time, freelance, or seasonal work.
What's essential, FlexJobs verifies all job ads to ensure that they're legitimate job opportunities and not scams or fraudulent listings. Such verification gives job seekers peace of mind and saves them time and effort.
Another brilliant thing about FlexJobs is that the platform offers free career resources, including resume and cover letter templates, interview tips, and career advice articles. The resources can help job seekers increase their chances of landing a dream job. I honestly recommend FlexJobs for job hunting, especially for those interested in flexible and remote work arrangements.
FlexJobs career page:https://www.flexjobs.com/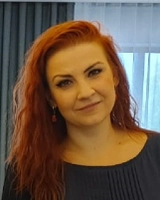 Agata Szczepanek
Community Manager, LiveCareer
---
Submit Your Answer
Would you like to submit an alternate answer to the question, "Who has the best career pages on the entire world wide web, and why? Please include a link in your answer."