What are the best HR memes?
From "Yeah if you can just ask HR About It…" to "Awkwardness of new employees", here are the 6 answers to the question, "What meme best describes HR?"
"Yeah if You Can Just Ask HR About It…"
Your Resumé is 14 Pages?
'Hide the Pain Harold' is An HR Mascot
Someone Misquoting Company Policy
Recruitment Process Challenges
Awkwardness of New Employees
"Yeah if You Can Just Ask HR About It…"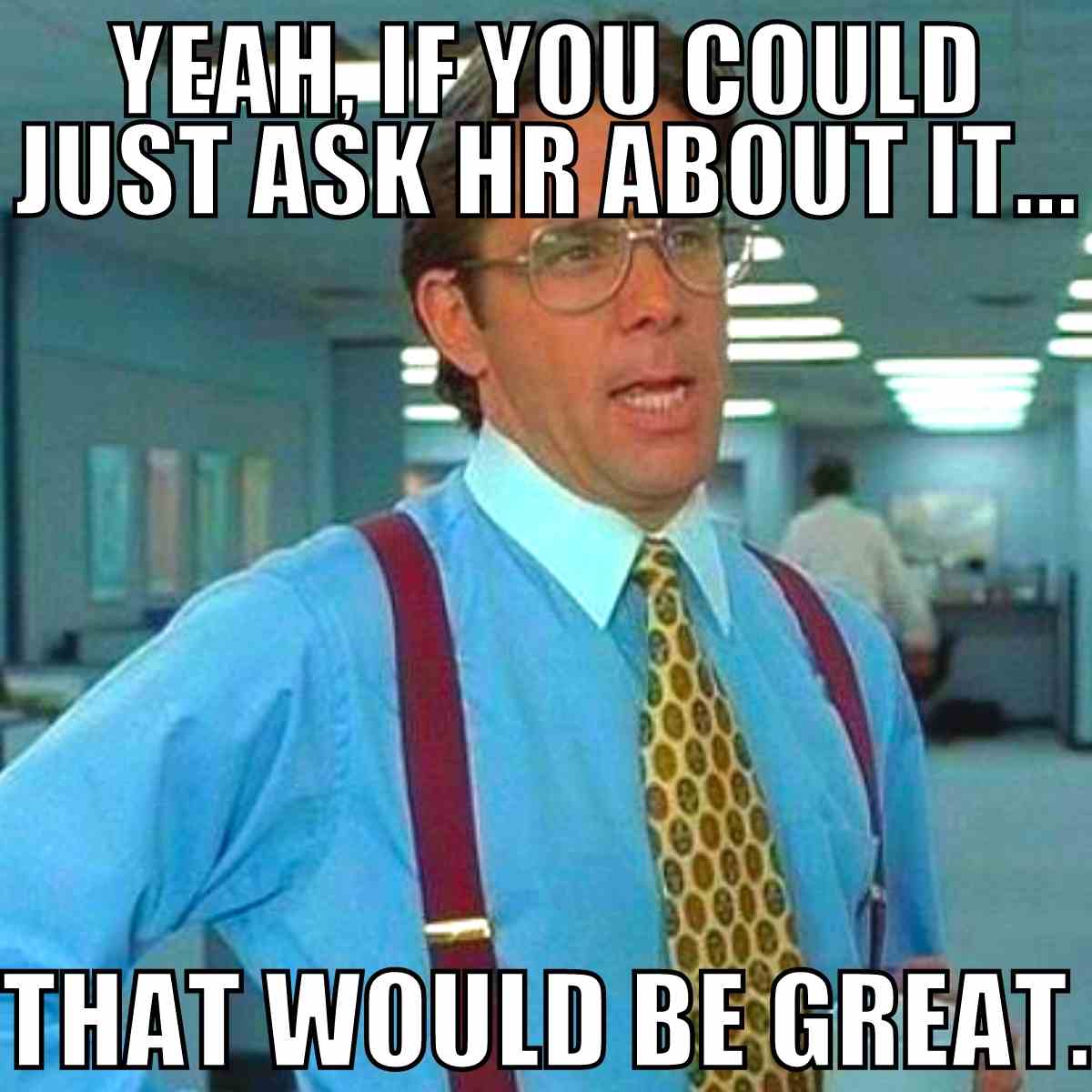 This is funny to me because in my past life, literally any and every question got routed to HR. Even if it wasn't in our wheelhouse, people directed any unknown or unanswerable question to us.
Heather Smith , CPO and Senior Account Executive, Flimp Communications
Your Resumé is 14 Pages?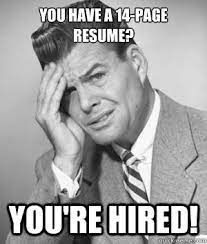 This community on Reddit (r/humanresources), has some really funny posts about working in HR. This one particularly I love, because of how long resumés can be exhausting for HR personnel to keep up with. Especially if it's exaggerated and redundant information that fills the resumé. Below the post, you will see other workers in HR complaining about how extremely long resumés are a turn-off.
Lydia Mwangi , Content Writer, Barbell Jobs
'Hide the Pain Harold' is An HR Mascot
Anyone familiar with 'Hide the Pain Harold' should know why his mix of suppressed discomfort while wearing a smile speaks to the HR soul. HR representatives are often thrust into difficult or uncomfortable conversations where they nevertheless need to wear a veneer of professionalism.
That sort of "smile through the pain" attitude is emblematic of some of the more challenging parts of the role, while also representing the can do attitude that is part and parcel of the very best HR has to offer. This stock photo gone viral is a great mascot for HR in my mind.
Kate Kandefer , CEO, SEOwind
Someone Misquoting Company Policy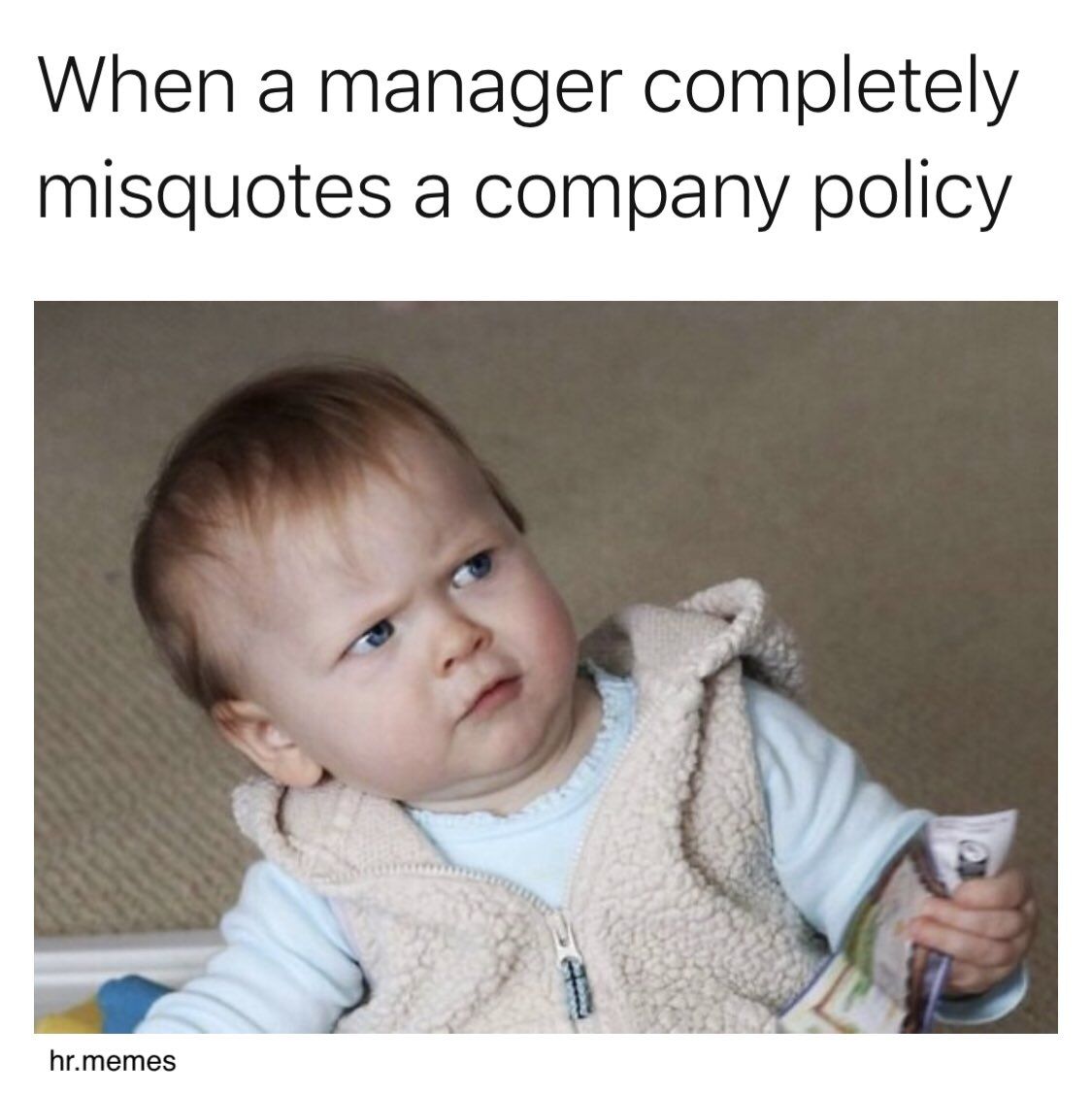 Working in HR entails ensuring the staff adheres to the rules and abides by the organization's policies. When onboarding recruits, HR ensures that each staff member knows what the company stands for and should work towards upholding it. Whenever a staff member shows that they have no idea what the company does or misquotes the company policy, the HR team gets worked up because they put so much effort into ensuring that the staff are all well drilled with these matters.
Yongming Song , CEO, Live Poll for Slides
Recruitment Process Challenges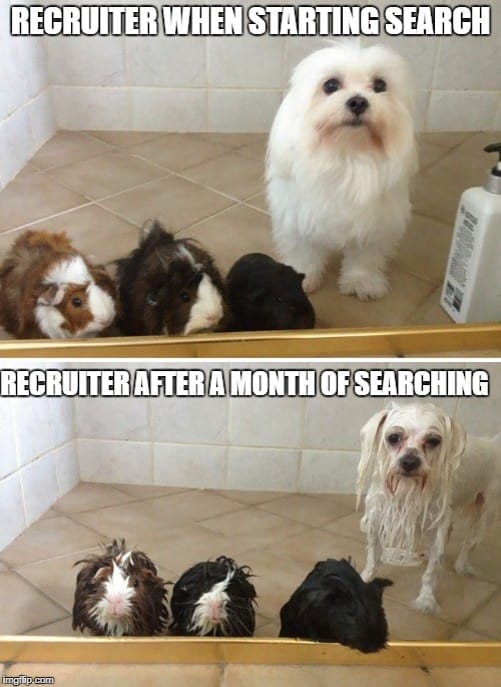 The recruitment is a time-consuming and challenging process not only for job seekers but also for HR specialists. Picking the right candidates in a talent pool is just the tip of the iceberg. You would be surprised by how many people ghost recruiters, change their minds at the very last moment, or how weird interviews may be. And the list goes on. I like this meme as it's a funny summary of how it feels to work in HR.
Agata Szczepanek , Community Manager, LiveCareer
Awkwardness of New Employees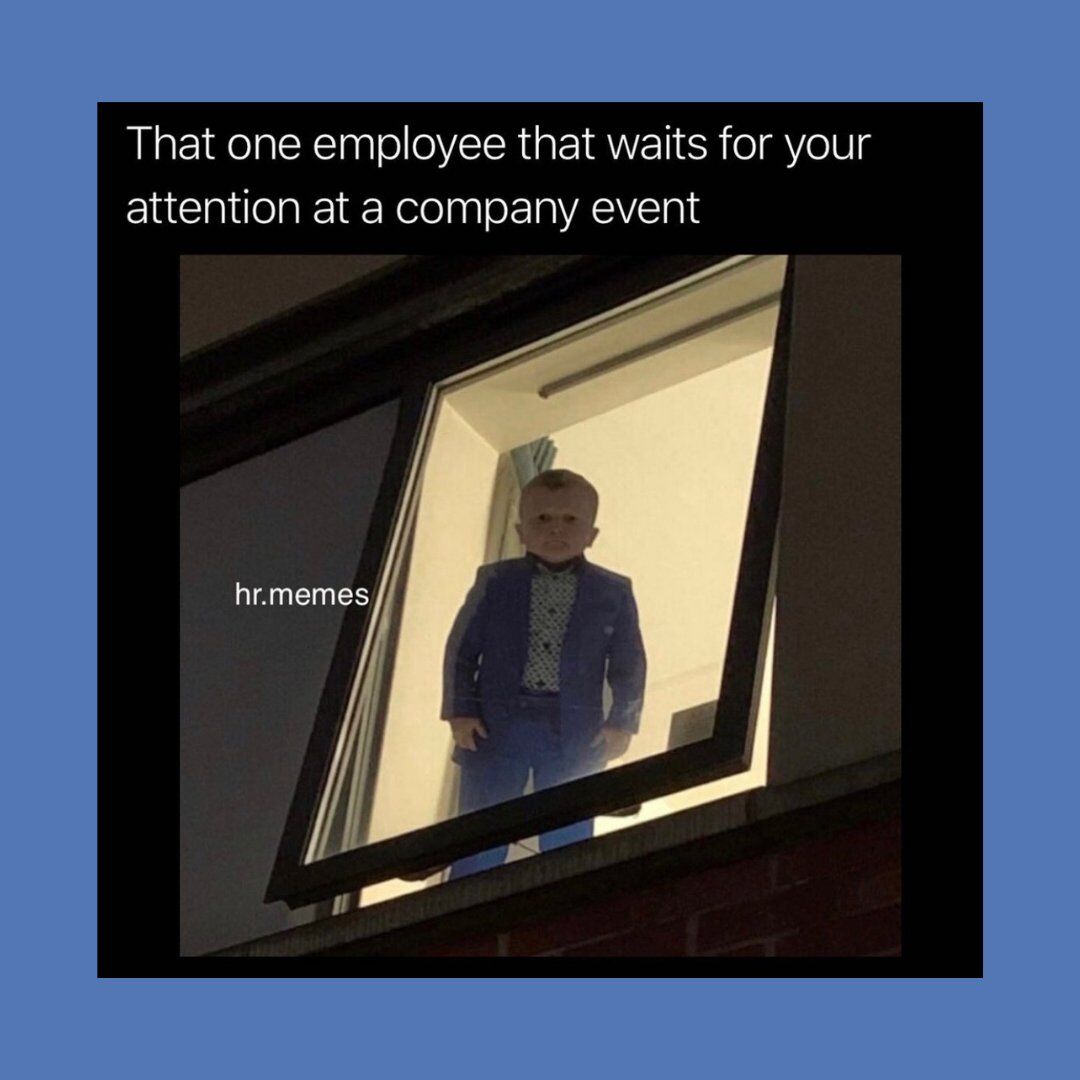 This meme immediately became a hit in our office. Sometimes it looks like new employees feel so awkward coming up to anyone from HR so it nonstop creates situations where you can see them standing in the corner of the room waiting for an opportunity to come up to you.
Shirley Borg , Head of Human Resources, Energy Casino
Submit Your Answer
Would you like to submit an alternate answer to the question, What meme best describes HR? Please share a link to the meme, with a brief explanation of why the meme captures what it's like to work in HR.
Related Questions