What Should I Put on My Resume for Entry-Level HR?
From painting a picture of how good of a "people person" you are to showing how well you handle personal interactions, here are eight answers to the question, "What are things to include on a resume for an entry-level human resources position, when the candidate has no HR experience?"
Social Activities and Clubs
Communication as a Human Resource
Transferable Skills
Ability to Pick Up New Skills Quickly
How Well You Actively Listen
Complimentary Qualifications and Experiences
Example of You as a Trainer
Your People Skills
Social Activities and Clubs
HR is a people-first function, regardless of the math and tech that goes into most modern HR organizations. To work in HR, especially at an entry level where you'll be facing people more closely on a day-to-day level, you've got to be good with people.
Having no experience isn't a huge detriment if you can show that you are what you'd call a "people person", though having some experience in tech is always a plus these days. Put down the social clubs and events you've taken part in.
I've even seen some people put down how many followers they have on Twitter to highlight their excellent people and communication skills. It all adds up to paint a picture.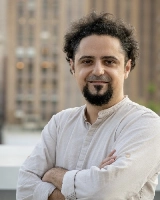 Dragos Badea
CEO, Yarooms
---
Communication as a Human Resource
Boast your communication skills. Much of a Human Resources position involves having strong communication skills, and being able to display this strength on your resume will help you if you lack work experience.
When describing other past jobs on your resume, for example, include in the job descriptions how you showcased strong communication skills, and discuss how they can translate to a position in HR.
Sumeer Kaur
CEO, Lashkaraa
---
Transferable Skills
What can make a significant difference in catching the hiring manager's attention is highlighting transferable skills from other roles or prior education.
I once had a candidate apply for an entry-level HR position with no experience in the field. However, she had a degree in psychology and worked as a customer service representative at a call center.
This showed she could have great communication and problem-solving skills, which are highly valuable in HR. During the interview, she highlighted how she applied these transferable skills in her previous roles and explained how they could be helpful in HR. And she made it. She landed the job and has been an asset to our team ever since.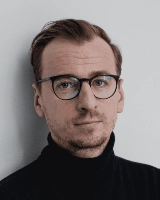 Piotrek Sosnowski
Chief People and Culture Officer, natu.care
---
Ability to Pick Up New Skills Quickly
Everyone loves quick learners, and on a resume, this trait is attractive for someone who doesn't have the advantage of prior expertise in an industry. So, make sure that your rapid learning abilities find the spotlight in your resume.
Take it a step further and connect this aptitude to your previous job experiences, where you can mention how you could pick up new skills quickly and were soon the go-to person for help and advice.
Also, since HR tools and platforms are an essential part of even entry-level positions, you can cite examples and mention your potential for promptly attaining tech competency even when you don't have experience in the field. If your resume conveys this strength of quick learning convincingly, it will impress the team enough to at least call you in for an interview.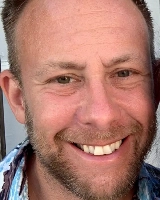 Neil Platt
Director, Emerald Home Improvements
---
How Well You Actively Listen
In order to get an entry-level position in this area, share how you are a good listener. It is important that you care about people and the human condition.
Share a life experience where you have helped someone with a life situation and how you listened to them. Explain how you helped the individual use their critical thinking to make a sound decision. Clarify that you are open to supporting all people regardless of race, creed, or religion.
Your personal thoughts and ideas have to be tabled to work in HR. Humans are the products of their environment. A person's environment will affect how they respond to situations in the workplace.
By listening, you will pick up on the social cues from the individual talking to you. This will allow you to put yourself in the shoes of the other person and make fair decisions pertaining to situations brought to your attention.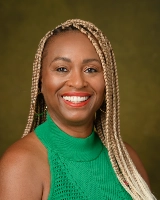 Beth Smith
Life Coach and Owner, Thriving With Resilience
---
Complimentary Skills and Experiences
Many entry-level candidates don't have experience specific to their field. To make sure they have an impactful resume, add relevant coursework or education in HR or related fields. This could include classes in topics such as employment law, organizational behavior, human resources management, or communication.
Even if the candidate has not yet gained practical experience in HR, highlighting their relevant coursework can show their knowledge and interest in the field, as well as their willingness to learn and grow in an HR role. You should also highlight any transferable skills, such as strong communication, attention to detail, or organizational abilities on the resume.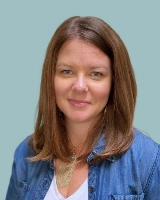 Kelli Anderson
Career Coach, Resume Seed
---
Example of You as a Trainer
Learning and development (L&D) is an essential component of any human resources (HR) strategy and thus falls under the purview of HR.
By mentioning that you have training and experience, you showcase an especially integral HR skill. It suggests an awareness of several key skills, including understanding training needs, liaising with management, delivering the training itself, and responding to trainee feedback.
Experience with training also highlights that you have experienced a junior-senior power dynamic. This can be helpful in HR, as you will need to represent staff and navigate complex power dynamics, which can always be tricky. Training experience is, therefore, the next best thing instead of actual management experience.
Therefore, if you have provided training to someone, I strongly recommend showcasing this, strengthening your resume for HR-related roles.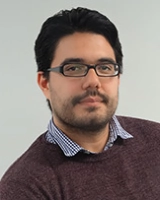 Ben Schwencke
Business Psychologist, Test Partnership
---
Your People Skills
Few other departments in an organization even come close to the number of personal interactions an HR team handles. Relying heavily on the equation they build with people within and outside of an organization, it is highly important for HR personnel to have people skills. So when you highlight this skill in your resume, you know you're presenting yourself as a worthy candidate.
The interviewer will now perceive you as a candidate who can coordinate with hiring managers, conduct face-to-face interactions related to retention and recruitment, and even negotiate with vendors. Regardless of the role, your people skills will make you a great fit. Thanks to this mention, it will be easier for an HR manager to shortlist your resume.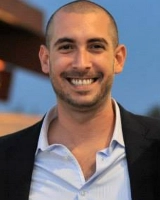 Ariav Cohen
VP of Marketing and Sales, Proprep
---
Submit Your Answer
Would you like to submit an alternate answer to the question, "What is one thing to include on a resume for an entry-level Human Resources position, when the candidate has no HR experience?"