What Are Some Virtual Recruiting Best Practices?
From creating a networking event to drawing out applicants with expertise, here are 13 answers to the question, "What are some best practices for virtual recruiting?"
Host a Virtual Recruiting Fair
Showcase Your Company's Culture
Ensure Recruiting is Inclusive
Provide Accurate Job Descriptions
Ensure a Seamless Candidate Experience
Always Get Back to Your Candidates
Take Advantage of Technology
Communicate Effectively
Understand What You're Looking For
Incorporate a Real-Time Assessment Early in the Process
Adapt Schedules According to Candidate Preferences
Use Video Interviews When Evaluating Candidates
Whittle Them Down—Ask a Question Google Can't Answer
Host a Virtual Recruiting Fair
If you're trying to weed through many applicants for a particular position, consider hosting a virtual recruiting fair where you invite applicants along with multiple members of your team for a networking session.
If you choose a virtual platform that allows for free movement around the virtual space, you can replicate the in-person mingling experience. This allows more people to meet and get to know each other in a shorter time, so you can identify who you are most interested in offering a formal interview to.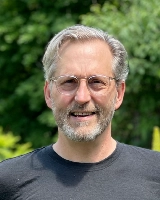 Ed Stevens
Founder and CEO, Scoot
---
Showcasing Your Company's Culture
It's important to showcase your company's culture when recruiting virtually. By using virtual tours, employee testimonials, and other virtual resources, candidates can get a sense of your company culture and what it's like to work at your organization.
It will make the application process run more efficiently and be more interesting for the candidates. Using virtual tours to showcase your company culture can help you attract candidates. By taking them through your office space and showing them around, they can understand what it's like to work at your organization.
Employee testimonials are also valuable, as they can provide first-hand accounts of what it's like to work at your company. It will make the hiring process more manageable and help you find the best candidates.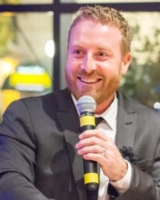 Bill Lyons
CEO, Griffin Funding
---
Ensure Recruiting is Inclusive
As a DEI expert, it's important to ensure that virtual recruiting is accessible and inclusive for all candidates, regardless of their background or abilities. To achieve this, use inclusive language in all job postings and communications, make virtual events accessible to candidates with disabilities, consider blind recruitment techniques, and ensure that the process includes all time zones and scheduling needs.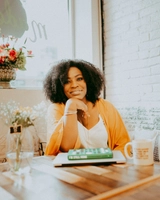 Lekeshia Hicks
CEO, Lekeshia Angelique Consulting
---
Provide Accurate Job Descriptions
Be honest and accurate in job descriptions to attract the right type of candidates. For example, a role description for a small tech startup should also include what some may view as negatives: the willingness to wear many hats and pick up skills outside of one's department's scope. Some people are looking for the role you are offering, but you won't get the right match and struggle with retention if you omit certain responsibilities.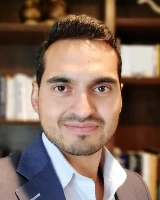 Patricio Paucar
Co-founder and Chief Customer Officer, Navi
---
Ensure Seamless Candidate Experience
To ensure successful virtual recruiting, be sure to give candidates clear and easy-to-follow details about the job and company. Provide personalized feedback quickly and make the application process easy.
For this, include the use of modern and user-friendly digital platforms and tools, such as video interviews and virtual job fairs in your virtual recruiting strategies. This allows candidates to interact in real time with recruiters and ensures their engagement and interest.
It is also important to create a positive and inclusive candidate experience by promoting diversity and inclusion, and ensuring that the virtual recruitment process is accessible to all candidates regardless of their background or circumstances.
This way, organizations can increase their chances of attracting, identifying, hiring, and keeping the cream of candidates for their business needs.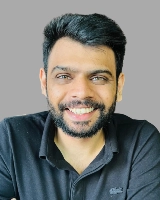 Swapnil Pate
Founder, Swapnil Pate SEO
---
Always Get Back to Your Candidates
One of the biggest complaints I've gathered from candidates is companies not getting back to them to let them know whether they have passed or failed to the next hiring round. Now, when almost every company is recruiting virtually, there is no excuse for this practice to continue.
Companies and hiring managers can set up email automation that provides information to their candidates even if they don't have enough time to send them themselves. Many HR tools are available that help with candidate communication, and companies that invest their time and energy into candidate experience can expect the quality of their candidates to increase significantly.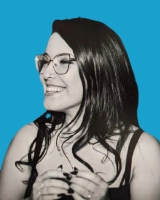 Gordana Sretenovic
Co-founder, Workello
---
Technology is Key to a Successful Recruiting Process
Leveraging technology is key to streamlining the virtual recruiting process. The video editor is the right tool to have a smooth and seamless process. I know firsthand the power of video conferencing tools for conducting virtual interviews, as well as creating virtual tours or videos of the workplace. Plus, online assessments can help you evaluate candidates' skills and competencies more efficiently.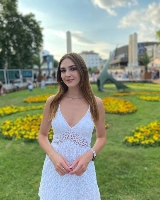 Daria Globchak
HR Leader, Elai.io
---
Communicate Effectively
An absence of physical meetings means candidates can easily become disconnected from the process, and find it harder to engage with the prospective employer as effectively. Prospective candidates can also feel that a job is not worth their time if the employer is not clearly communicating at each step of the recruitment process.
Ensuring effective communication during crucial points of the recruitment process, including pre-and post-interview, will help to engage and keep the most promising candidates. As a result, recruiters and hiring managers must establish successful communication techniques during the virtual recruitment process.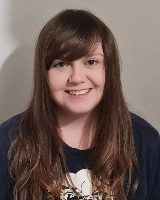 Eleanor Holmes
Marketing Executive, Myhrtoolkit HR software
---
Understand What You're Looking for
It's important to understand what you're looking for when virtual recruiting. What type of candidate are you recruiting, or what background should they have? This sets you up with a plan instead of going in blindly. Have a purpose, and plan your recruiting strategy accordingly to find the best match.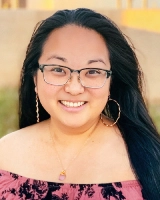 Lindsay Malu Kido
CEO, Empower Pleasure
---
Incorporate a Real-time Assessment Early in the Process
Job seekers have become incredibly skilled at building online personas that often include more embellishments. It can be very difficult to assess their capabilities properly if you only rely on traditional information sources such as LinkedIn, interviews, and their resumes.
A very effective strategy we have been employing is having new candidates complete a small assessment directly related to the duties they will be performing. Writers would put together a brief article on a chosen topic, editors would improve an existing written piece, and managers would put together an abbreviated strategic plan, for example.
These projects only take 30-60 minutes to complete and have allowed us to identify many candidates that did not possess the skills they claimed, easily, as well as find several truly great candidates that didn't look so good on paper. The faster you can assess actual job performance, the easier your job will be to find great candidates.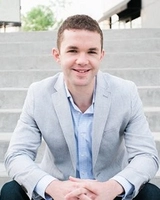 Adam Sanders
Founder and Director, The Relaunch Pad
---
Adapt Schedules According to Candidate Preferences
To find the best fit for the job, adjust the recruitment process to suit the needs of potential employees. Not everyone has the same schedule or comfort level with attending remote meetings, so customizing the recruitment process allows recruiters to show they respond to each candidate's needs.
Adapting recruitment schedules also reduces time wasted on unnecessary or overly long interactions and keeps potential candidates engaged as you move through what can already be a daunting process.
Timing issues often arise when conducting virtual interviews because of different time zones between recruiters and applicants, especially if your organization operates globally. Therefore, employers need to adjust schedules accordingly depending on where the candidate lives and prefers interviewing virtually.
This approach improves the job-seeking process for those interested, making your company appear as one that respects its remote workers.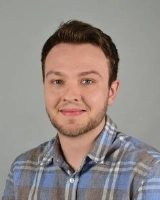 Jamie Irwin
Digital Marketing Executive
ELocker
---
---
Use Video Interviews When Evaluating Candidates
This practice allows you to evaluate their communication skills, body language, and overall fit for the role. It also saves time and resources compared to in-person interviews.
Ensure that you have a reliable video conferencing platform and that you provide all candidates with simple instructions and guidelines for the interview process. Be sure to follow up with candidates promptly and professionally to maintain a positive candidate experience.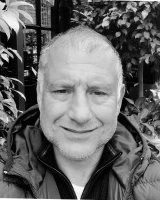 David Cohen
CEO, Flower Station
---
Whittle Them Down—Ask a Question Google Can't Answer
Virtual recruiting often means sifting through a lot of applications, and on all my application forms I always ask a question that Google can't answer.
For example, if I were recruiting for a home renovation company, I'd ask, "A person has bought a 3-bedroom apartment and plans to rent it out. They are renovating the bathroom first and have to decide if the bathroom will have a concealed or exposed shower. Which is the best option for them?"
It's much quicker to read through the answers to these questions and pick out the applicants with some actual expertise and knowledge than to read through stacks of resumes!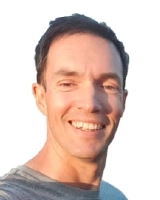 Dave Pedley
Owner and Founder, KnowSheets
---
Submit Your Answer
Would you like to submit an alternate answer to the question, "What's one best practice for virtual recruiting?"