What Are Some Employee Incentive Plans Examples?
Discover the unique and effective employee incentive plans that top business leaders have implemented in their organizations. From rewarding skill development milestones to offering career development opportunities, here are 10 innovative incentive structures shared by founders, CEOs, and HR heads.
Rewarding Skill Development Milestones
Peer Recognition and Rewards
Customizable Incentive Options
Team-Based Challenges and Rewards
Promoting Wellness and Work-Life Balance
Diverse Employee Incentive Program
Performance-Based Bonuses
Onsite Daycare for Working Parents
ESOP With Performance-Based Milestones
Career Development Opportunities
Rewarding Skill Development Milestones
Our incentive plan is structured to reward employees who take on new challenges and gain new skills. It's not just about meeting targets, but also about developing new competencies that benefit both the employee and the company.
We have a system in place where employees receive rewards such as paid training, mentorship programs, and even certification courses for completing milestones in their skill development. This unique approach helps us build a highly skilled and motivated workforce that is ready to take on any challenge.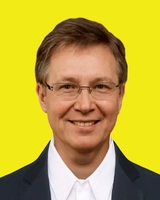 Jefferson Mccall
Co-founder and HR Head, TechBullish
---
Peer Recognition and Rewards
We have a peer recognition program that recognizes employees on the team or in their department who go above and beyond. We recognize one employee per department each month, and all employees are encouraged to nominate someone.
When a team member is recognized, they receive a $100 gift card or a Starbucks Card. The recipient of our recognition then enters a raffle to win a $1000 gift card.
This program has worked out well and our team members feel proud to be rewarded for their excellent efforts.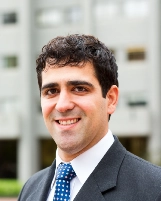 Luciano Colos
Founder and CEO, PitchGrade
---
Customizable Incentive Options
At our company, we have a "Choose Your Own Adventure" employee incentive plan. Instead of offering one-size-fits-all incentives, we allow our employees to select from a menu of options that align with their personal and professional goals.
This includes options such as paid time off, professional development opportunities, and personalized bonus structures. By tailoring incentives to each individual, we motivate and empower our employees to achieve their full potential.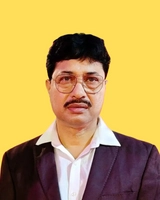 Tarun Saha
Co-founder and CEO, StallionZo
---
Team-Based Challenges and Rewards
Our "team challenge" program has been a very effective feature of our strategy. Teams receive a defined task or aim to work towards every three months, such as lowering customer complaints or raising staff happiness. The winning team receives a unique outing or activity as compensation for their superior performance in completing the challenge.
However, it goes beyond the actual rewards. We've discovered that by incorporating staff members in goal-setting and reward creation, they have a better sense of ownership and support. Higher levels of engagement and satisfaction have resulted as a result throughout the organization.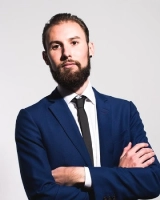 Percy Grunwald
Co-founder, Compare Banks
---
Promoting Wellness and Work-Life Balance
This program promotes a healthy lifestyle and work-life balance among employees. It is structured in a way that rewards employees who engage in healthy habits and take part in wellness activities.
The rewards include cash bonuses, gym memberships, healthy meal deliveries, and paid time off for wellness-related activities. This program motivates employees to adopt healthier habits and creates a positive work environment.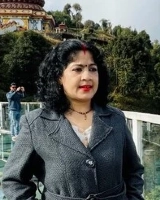 Basana Saha
Founder, KidsCareIdeas
---
Diverse Employee Incentive Program
Our employee incentive program offers additional ways to motivate and honor our staff. They suit the needs of workers, such as boosting engagement, loyalty, and job satisfaction.
It can take several forms, such as:
Opportunities for growth. Giving our personnel chances to advance their knowledge, education, and employment possibilities and using employees' tests for industry certification as an example.
Flex-time. Allowing our employees to work from home or offering them flexible schedules. It helps boost their productivity and level of job satisfaction.
Our employee incentive program aims to increase staff engagement, motivation, and retention by catering to their needs and showing our appreciation for their efforts and contributions to the company.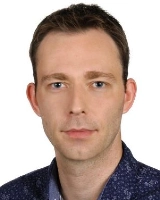 Peter Bryla
Community Manager, ResumeLab
---
Performance-Based Bonuses
Incentives that are related to specific performance measures, such as sales goals or project deadlines, are known as performance-based bonuses or performance-based incentives.
Companies can recognize and reward individuals who have achieved exceptional levels of performance while also providing an incentive for other workers to raise their level of output. This can help to improve overall business performance by driving productivity and increasing employee engagement, among other benefits.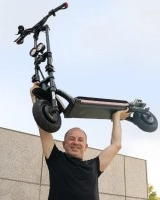 Paul Somerville
Editor-in-Chief, Electric Scooter Guide
---
Onsite Daycare for Working Parents
One of the unique employee incentives my clothing brand offers is an onsite daycare for working parents. We understand that finding trustworthy, affordable childcare can be a real obstacle for working-class people.
By opening a daycare, we wanted to solve this pain point for them and help make life a little easier. We receive positive feedback from our staff members all the time about the convenience and peace of mind the daycare offers. In fact, many people choose to work at Sapphire for this reason.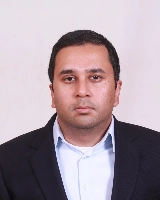 Nabeel Abdullah
CEO, Sapphire
---
ESOP With Performance-Based Milestones
Our employee incentive plan stands out with its unique Employee Stock Option Plan (ESOP) structure that not only offers traditional benefits like stock options but also includes performance-based milestones, fostering a sense of ownership and commitment.
This innovative approach ensures that employees are rewarded based on their contributions and achievements, aligning their personal growth with the company's success. The vesting period is flexible, allowing team members to benefit from their hard work sooner.
This distinctive ESOP system has been highly successful in attracting top talent and maintaining employee satisfaction, ultimately driving our organization's growth and success.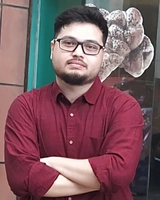 Anirban Saha
Founder, MrPlanter
---
Career Development Opportunities
Opportunities for employees to enhance their careers and gain new skills are examples of the incentives known as career development opportunities. Training programs, opportunities to receive mentoring or coaching, and attendance at conferences and seminars are all examples of what can fall under this category. Companies may nurture a workforce that is more engaged and driven to work if they invest in their employee's professional growth and development.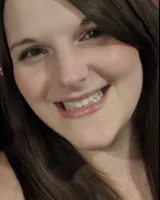 Tiffany Payne
Head Of Content, PharmacyOnline.co.uk
---
Submit Your Answer
Would you like to submit an alternate answer to the question, "What is unique about your employee incentive plan? How is it structured?"