How Do You Measure Quality of Hire?
To provide a comprehensive understanding of how to measure the quality of a hire, we've gathered insights from twelve industry leaders, including HR professionals and CEOs. From shifting to a total employee value approach to considering fit and probationary performance as key metrics, these experts share their top strategies and metrics for assessing the quality of a new hire.
Shift to a Total Employee Value Approach
Examine the Training Time
Implement a Multi-Step Quality Assessment
Assess Quality After the Initial Warm-Up
Compare Retention Time Across Channels
Look into Innovation and Problem-Solving
Recognize Intangible Benefits
Seek a Behavioral Fit
Discover Growth as a Sign
Find a Desire to Learn
Pay Attention to Client Feedback
Combine Fit and Probationary Performance
Shift to a Total Employee Value Approach
Historically, the focus was on employee performance as the ideal measure of hire quality. However, it was found that top performers weren't actually staying any longer than the average employee, limiting their impact.
Consequently, the approach has shifted towards looking at Total Employee Value (TEV), i.e., the employee's contributions across their entire tenure. This metric is like the sales metric of total customer value and properly accounts for attrition and turnover.
To maximize TEV, the assessment included culture fit and employee engagement, rather than just technocratic competence. In doing so, it was found that the performance of new hires remained high, but their average stay increased considerably, increasing TEV considerably.
This approach is highly recommended for smaller businesses, as open vacancies are particularly disruptive and employee attrition can be very demotivating for smaller teams.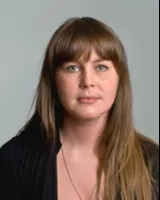 Chloe Yarwood
HR Manager, Test Partnership
---
Examine the Training Time
As a recruiter, my job doesn't end with a placement. Checking back regularly with my clients allows me to measure the true quality of a hire.
One metric I'm paying keen attention to is training time. Studies have shown that workers able to get up to speed in shorter time frames have better productivity scores overall. Their retention rates are better too.
Time-to-train employees is an often-overlooked metric, but it's a snapshot into a worker's future and provides a preliminary measure of how my placements are faring.
Companies should look to hire workers who can pick up protocol quickly. It not only saves time and money in the short term, but can also indicate long-term success.
Rob Reeves
CEO and President, Redfish Technology
---
Implement a Multi-Step Quality Assessment
The first way is to verbally ask the team what they think about the new hire after they've completed their first week. It's subjective, but if you've made a quality hire, you'll get positive feedback from the team.
Next, we suggest asking the new hire the following question after 1-2 weeks in the role: "On a scale of 1-10, 1 being not good and 10 being fantastic, how has the role/company met your expectations when joining?"
If they give you anything less than an 8, ask what is in the gap and make sure it makes sense to you as their leader. Anything below an 8 should be concerning, and if that happens, you should also put a plan in place to make sure that score is higher the next time you ask the question.
Finally, the most obvious way to measure the quality of a new hire is to measure the impact the person has had over an extended period of time. The easiest way to do this is to review the established benchmarks for the role and see if this person is hitting them.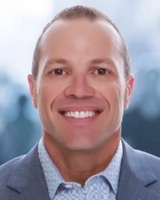 Max Hansen
CEO and Co-Founder, Y Scouts
---
Assess Quality After the Initial Warm-Up
Measuring the quality of the new hire is important, but it should be done with caution. A new hire needs a bit of time to warm up, so assessing their quality should be done a few months after their hiring date.
This is to give them enough time to feel out their new position. Then, measuring their productivity as well as error rates can indicate their quality. If they are productive with low error rates, then they are of good quality.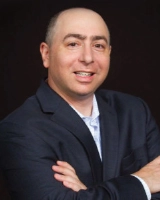 Steven Mostyn
Chief Human Resources Officer, Management.org
---
Compare Retention Time Across Channels
Comparing candidate retention time across sourcing channels is a great way to measure candidate quality. Keep in mind to put the numbers into perspective; you can have a 10/10 candidate stay for 2 years, compared to a 6/10 candidate who stays for 3.
With younger generations not spending 25 years at one company anymore, identifying a target retention goal of at least one year is key.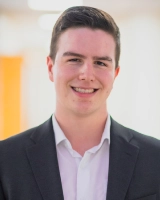 Matt Parkin
Business Development Lead, FindWRK
---
Look into Innovation and Problem-Solving
"It doesn't make sense to hire smart people and then tell them what to do; we hire smart people so they can tell us what to do." – Steve Jobs (Co-founder, Apple)
For measuring the quality of a hire, there are many factors that count, and these are directly connected to your hiring parameters. These can measure their overall performance, their retention rate, or if they are a cultural fit.
Weighing all these factors and more is crucial. But there is one specific quality that is ensured to measure: their innovative minds. The quote by Steve Jobs shared above resonates completely. The quality of a hire that helps us move forward and put something extraordinary on the table is looked for and measured.
The recruitment process includes checking for candidates that have a strong problem-solving mindset. In their interviews, they are put into situations where their ability to provide solutions or present a unique perspective can be assessed.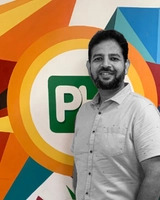 Sandeep Kashyap
CEO and Founder, ProofHub
---
Recognize Intangible Benefits
The very best hires are always the ones that are hard to quantify because they bring intangible benefits to the table. While basic metrics like performance benchmarks and good attendance are useful for distinguishing a bad hire from an acceptable one, the fantastic hires are always the ones that add more value than we were expecting.
They're the movers who started working part-time for a summer and ended up in management. They're the interns who spent six months with us, learned a ton, and then launched their own startup whose services we use. They're the cultural hearts of the office who get to know everyone. You can't measure these things, and you can't interview for them; you just get lucky sometimes.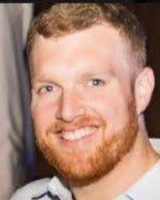 Nick Valentino
VP of Market Operations, Bellhop
---
Seek a Behavioral Fit
This is a tricky one. In my opinion, the quality of a hire is often much more about behavior than skill; in essence, it's about the fit within your business or your team.
It's much more an art than a science. When hires go well, things just click. Look at how someone shows up. Think about how you build a relationship with them. Do they ask the right questions? Can they listen to feedback and act on it?
All of this seems like simple stuff, but we've all gotten it wrong from time to time.
It's too easy to be good at interviews these days. When someone starts working for you and their energy, attitude, and motivation are high, then you know you've gotten it right.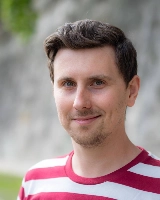 Charlie Southwell
Marketing Director at HR Consultancy, Let's Talk Talent
---
Discover Growth as a Sign
After a while as a manager and leader, it becomes easier to measure the success of a hire and decide about their effectiveness. You don't have metrics or results in front of you, but you just know and see the value.
But early on in the process, it's helpful to use metrics if you can find them. And one metric I would measure in myself, as well as when measuring the quality of a hire, is growth. Are they improving their numbers every week, month, and year? If that's the case, then this employee is growing within your organization, is flourishing along the way, and is a healthy life force in your company.
The metrics of growth are obviously going to vary depending on the company and the position, but consistent signs of growth are what to look for. Team members should be improving and doing more. If you can spot this, that's usually the sign of a good hire.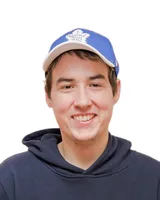 Daniel Climans
Senior Manager, Digital Marketing and Partnerships, StickerYou
---
Find a Desire to Learn
There is a common thread among the top hires I've made in the last two decades. The candidates who entered the interview asking questions that demonstrated their current knowledge and their desire to learn more consistently outperformed those who emphasized their experience and presented themselves as experts.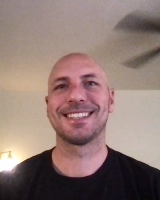 Jason Vaught
Director of Content, SmashBrand
---
Pay Attention to Client Feedback
After a project or a certain period of time, the agency can ask its clients to rate the performance and contributions of the newly hired team member. Questions could include aspects like communication, creativity, meeting deadlines, and overall satisfaction with the process.
The feedback gathered from these surveys can provide valuable insights into the candidate's effectiveness, professionalism, and ability to meet client expectations. However, to maintain integrity, make sure you use employees' work as a parameter and avoid disclosing the details to clients.
Positive client feedback would be a strong indicator of a successful hire, while any concerns or areas for improvement highlighted can help the agency address potential issues and make better hiring decisions in the future.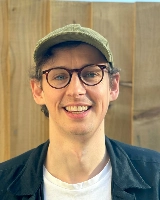 Harry Morton
Founder, Lower Street
---
Combine Fit and Probationary Performance
In our company, we use two key metrics to measure the quality of a hire. The first one evaluates how well the hired candidate fits the position, using a scale from 1 to 10. This scale accounts for their skills, experience, and how well they mesh with the company culture.
The second metric is based on the candidate's performance during the probationary period, which is also rated on a scale of 1 to 10. This allows us to assess their ability to quickly adapt, learn, and contribute to their role and the team.
The sum of these two scores gives us a comprehensive measure of the quality of the hire. This method enables us to reflect on our hiring process and make improvements where necessary, ensuring that we continue to bring in top-notch talent to our company.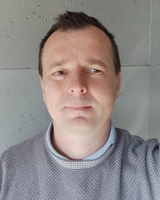 Martin Potocki
CEO, Jobera
---
Submit Your Answer
Would you like to submit an alternate answer to the question, "How do you measure the quality of a hire? Are there any metrics you use to measure quality of hire?"
Related Articles