How Are HR Departments Structured?
To gain insight into the diverse ways in which HR departments are structured, we asked CEOs, founders, and operations managers to share their unique setups. From an in-house and outsourced HR model to agile HR teams driving innovation, explore these six distinct HR structures shared by industry leaders.
In-House and Outsourced HR
Strategic Business Partner Model
Specialized Decentralized HR Team
Flat Hierarchy to Encourage Employee Input
Hybrid Model for Consistency and Flexibility
Agile HR Teams Drive Innovation
In-House and Outsourced HR
As a serial entrepreneur, I could structure HR departments in various ways, depending on the needs of the company and the industry it operates in. One of the unique ways I have set up the HR function within my organization is by creating an approach that combines in-house HR professionals with outsourced HR services.
This approach has allowed my company to have a dedicated HR team that is intimately familiar with the company culture and can handle day-to-day HR tasks, such as employee relations, benefits administration, and onboarding. We have also partnered with external HR consultants who bring specialized expertise in areas such as compliance, talent acquisition, and training and development.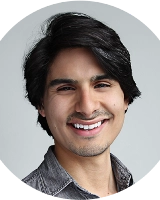 Matthew Ramirez
CEO, Rephrase
---
Strategic Business Partner Model
In our organization, we have structured our HR department based on a strategic business partner model. This unique approach aligns HR functions closely with our company's goals and objectives.
Our HR team comprises specialized professionals responsible for key areas, such as talent acquisition, employee relations, performance management, compensation and benefits, and learning and development.
By embedding HR professionals within each department, we foster stronger collaboration and understanding of department-specific needs. We emphasize continuous improvement and innovation in our HR processes by leveraging technology and data analytics.
This enables us to make data-driven decisions and provide customized solutions that address the unique challenges of our organization. By adopting this strategic and innovative HR department structure, we enhance employee engagement, drive organizational effectiveness, and contribute to our overall business success.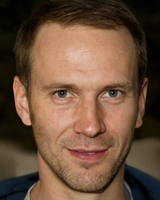 Samuel Fletcher
Co-founder, SupplyGem
---
Specialized Decentralized HR Team
In our decentralized HR team, HR professionals are dedicated to specific departments, allowing for tailored support. What sets our setup apart is the specialized knowledge each HR professional possesses in the specific department they're in.
This expertise enables them to address the unique challenges, skill requirements, and industry regulations specific to their department. Our decentralized structure promotes close collaboration between HR and department managers, ensuring HR strategies align with the company's objectives.
This partnership enables us to respond quickly to HR needs, address employee concerns, and implement policies effectively. By leveraging our decentralized HR structure, we provide targeted support, enhance compliance, and meet the distinct requirements of each department.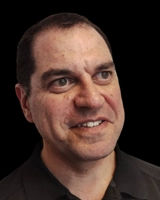 Josh Amishav
Founder and CEO, Breachsense
---
Flat Hierarchy to Encourage Employee Input
Our HR department is structured differently than most, with a flat hierarchy that encourages greater employee involvement and engagement. We believe in a decentralized approach to HR, where each team takes ownership of their own HR needs.
This means that team leaders have significant input into shaping their team's HR practices, which are then overseen by a central HR department. By empowering teams to self-manage their HR needs, we have created a more agile and responsive HR function that meets the needs of both our employees and our organization.
We have found that this approach leads to higher levels of employee satisfaction and allows for a more nimble response to changing business needs.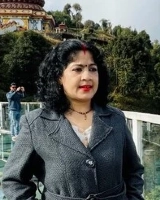 Basana Saha
Founder, KidsCareIdeas
---
Hybrid Model for Consistency and Flexibility
Our HR department is structured using a hybrid model combining centralized and decentralized functions. This approach allows us to balance consistency and flexibility in HR operations. We have a central HR team handling core HR functions such as payroll, benefits administration, policy development, and compliance.
We have HR representatives embedded within each business unit who act as a point of contact for department-specific HR needs. This structure ensures that we maintain consistency in HR policies and processes while also catering to the unique needs of each business unit.
It enables us to provide specialized support and tailored HR solutions, fostering a culture of employee engagement and enhancing the overall employee experience within our organization.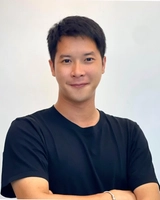 Roy Lau
Co-founder, 28 Mortgage
---
Agile HR Teams Drive Innovation
Our HR department is structured with agile HR teams, which set us apart from traditional HR setups. This structure enables us to swiftly respond to changing business needs and deliver HR services with speed and flexibility.
Each HR team is cross-functional, comprising professionals with diverse expertise, allowing us to tackle various HR initiatives simultaneously. This agile approach fosters collaboration, innovation, and efficient decision-making, as we can quickly adapt our strategies and processes to align with organizational goals.
By embracing agility, we enhance our ability to support employees, address challenges, and drive positive change throughout the organization.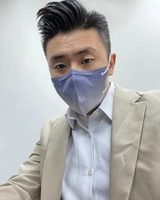 Jason Cheung
Operations Manager, Credit KO
---
Submit Your Answer
Would you like to submit an alternate answer to the question, "How is your HR department structured? What"s unique about how you"ve set up the HR function within your organization?"