What is one HR startup at the HR Tech Conference to keep an eye on in the years ahead?
There's never been a higher quantity or quality of companies within HR than right now, in late 2022.
More than $18B was invested into HR Tech in 2021, and $10B+ has already been invested in 2022. The previous record for investment came in 2019, with $5B invested.
The industry innovation was on full display at events like HR Tech Pitchfest, and throughout the HR Tech Exposition. Thirty-three companies pitched their companies at Pitchfest, while many more companies exhibited at HR Tech's Startup Village.
Who are some of these innovative HR Tech companies? Which HR Tech startups are ones to watch in the years ahead?
Here's a list of HR Tech startup companies to watch:
Praisidio
Illoominus
Cloverleaf
Leena AI
GoodTime
ModernLoop
Betterworks
Sesh
SixFifty
Rise
Dalia
ERIN
Go1
Inclusively
Visier
Translator
JDXpert
Joveo
Kunik
Praisidio

https://www.praisidio.com/
Praisidio has the best technology of an early stage startup at HR Tech. Co-founder Vahed Qazvinian, who formerly worked at Google in the Search Quality team and has a PhD from University of Michigan in Computer Science and Engineering, leads the technical side while CEO Ken Klien (proven track record leading, scaling, and driving change in enterprise technology companies from pre-revenue to $1B) leads GTM.
Praisidio received the 2022 HR Tech award for the best emerging tech solution in talent management, and was a HR Tech Pitchfest finalist at the 2022 Conference.
Illoominus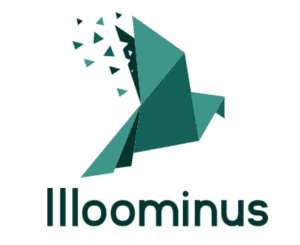 Illoominus.com
Illominus had the best slide from the HR Tech Pitchfest. As CEO + Founder Noelle London pitched, she showed an animation of what the typical DEI department looks like today: one person, and a spreadsheet.
Illominus empowers leaders to activate and manage their organization's DE+I strategy. If DEI data can be cracked, it's from the founder and future team of this company.
Cloverleaf

https://cloverleaf.me/
Cloverleaf provides automated coaching for teams in order to reveal insights about teammates and yourself to email, calendar and messaging apps.
Although they were not exhibiting or pitching at HR Tech this year, they're quickly gaining traction in the space and are destined to make a splash in the years to come.
Leena AI

https://leena.ai/
Leena AI is an autonomous conversational virtual assistant that helps enterprises better service delivery for employee-facing teams. Positioning itself as a 'Siri' for employees, Leena AI helps employee-facing teams deal with repetitive and routine tasks, allowing them time and resources to focus on strategic direction over transactional ones, thereby resulting in increased productivity on an individual and professional level.
"Leena AI plays well with 100+ plus platforms, including SAP SuccessFactors, ADP, Oracle, Workday, and Microsoft Office 365," says Adit Jain, CEO & Co-Founder of Leena AI. Founded in 2018, Leena AI today has over 350+ customers, including companies like Nestle, Puma, AirAsia, Coca-cola, Lafarge Holcim, and Abbott with millions of employees worldwide relying on the platform. The company's products presently support 100+ languages.
GoodTime

https://goodtime.io/
There are about 66 million meetings a day in the US. Most people spend 30% of their working day in meetings. But with that said, most people think meetings are a total waste of time.
GoodTime makes meetings smarter, and they've started with the most important meeting: interviews. GoodTime Hire makes interviews smarter by automatically coordinating interviews. Based on data, they can put the right interviewers into an interview so that a candidate can connect with the right interviewer to drastically improve the candidate experience. They also train interviewers through a logistical system that trains the interviewer. That means the interviewer isn't just a random person thrown into an interview. It's actually a person who has been trained on how to conduct a particular interview.
GoodTime is used by brand names like Salesforce, Shopify, Hulu, Spotify, and more.
ModernLoop

https://www.modernloop.io/
ModernLoop is a YC startup that's well funded with an energetic founder and investors including the CEO of Slack, and the CEO of Zoom. They're a competitor to GoodTime (listed above) and were an HR Tech Pitchfest Finalist.
ModernLoop's mission is to help companies deliver the best candidate experience by automating and streamlining recruiting operations.
Betterworks

https://www.betterworks.com/
The concept of performance management really sucks, and everyone knows it.
Betterworks seems poised to win the Performance Management category by allowing enterprise customers to scale with their solution.
Sesh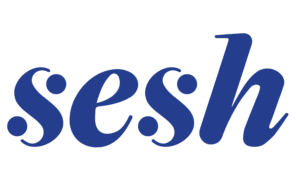 https://www.seshgroups.com/
Sesh is a mental health platform for online support groups led by licensed therapists. Their mission? To provide virtual group mental health support that's accessible, affordable, and supportive – all while being science-backed and led by board-certified therapists.
SixFifty

https://www.sixfifty.com/products/hr/employee-handbook/
SixFifty is making employee handbooks cool and compliant.
More specifically SixFifty teamed up with the top employment law firm in the nation to teach a computer to write employment policies like a lawyer would. The result: over 60 policies that account for the law in every state, customized to your business.
Rise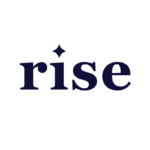 https://joinrise.co/
Rise is a new professional network of diverse individuals where we can unapologetically be themselves and grow their career on their own terms.
"We're focused on helping people discover more about themselves and finding more aligned opportunities in a more human centric way," says Vivian M. Chen, Founder & CEO of Rise.
With Rise, companies make the first move, so candidates only build meaningful relationships with companies they care about and share their values.
Rise was a participant in the HR Pitchfest.
Dalia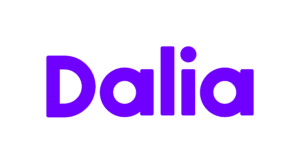 https://www.dalia.co/
Dalia is an HR Tech Pitchfest company who just raised a small Series A. They have a talented team with a background at companies like Indeed.
What do they do?
Dalia captures job seekers who visit your career site but don't apply and brings them back through automated email & text job alerts. Why? Because 95% of people who visits job don't apply. Dalia helps convert them.
ERIN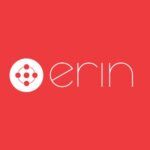 https://erinapp.com/
ERIN empowers employees to make referrals in under 30 seconds, track referrals and bonuses, and grow their career.
A fast-growing employee referral platform, ERIN eliminates the overhead of employee referrals for employees and administrators alike.
Go1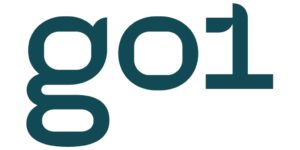 https://www.go1.com/
Not exactly an HR Tech "startup," Go1 has 500+ employees (according to LinkedIn) with $100M+ in funding (according to Crunchbase). They offer digital learning for your entire workforce. Professional development, wellbeing, and compliance courses – for all employees, at all levels.
They're mentioned here because they've hired some of the smartest, most talented and well connected people in the industry, and are one HR Tech company to keep an eye on in the years ahead.
Inclusively

https://www.inclusively.com/
There's 11.2 million job openings in the US as of August 30th. There's 10.7 million people who are able to work… but are sitting on the sidelines because corporations don't have the infrastructure in place to accommodate their needs and activate them as employees.
Inclusively is activating candidates who disclose their accommodation requests upfront, and work with companies to train and enable them to provide bespoke experiences for those candidates so they can welcome them into their company fold.
By doing so, companies get a great employee who happens to be disabled, versus hiring a disabled person because they're a disabled person. Inclusively is one of the few startups who are actively helping organizations implement their DE&I strategies, instead of just talking about them.
Visier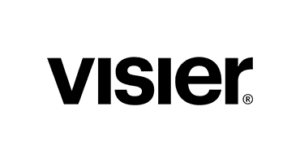 https://www.visier.com/
Another company that's not quite a "startup" in the HR Tech space (Visier has raised $200M+ according to Crunchbase, and has 500+ employees), Visier has achieved unicorn status and seems destined to be the next name in the space to have a significant headline.
Visier is an HR analytics platform that offers cloud-based solutions for workforce analytics and workforce planning.
Translator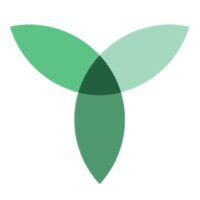 https://www.translator.company/
There's still a gap in the market for live facilitated training, and there's opportunities between LMS and live training. That opportunity was validated at HR Tech for the startup Translator, who won 2nd prize in the HR Tech Pitchfest competition with 33 HR Tech startups participating.
"It's been really exciting for us," said Natalie Egan, CEO of Translator. "We've gotten some amazing validation from customers and attendees at HR Tech."
#BloggersAnalysts #HRTechConferenceBlog Employee Experience Startup Wins Big at HR Tech's Pitchfest https://t.co/6FbwMtdRHf pic.twitter.com/qMUsyDdY3W

— HRtechFeed (@hrtechfeed) September 23, 2022
JDXpert

https://jdxpert.com/
People look at job descriptions as a giant mountain of work. They know it's there. But it's a lot of work that no one likes doing. It's daunting.
In fact, 75% of companies use Word documents and email to manage their job information. Some of the biggest companies on the planet are spending millions of dollars on technology, but their job descriptions are stored on a shared drive in a Word document.
JDXpert provides structure, a ton of content, and governance around job descriptions. They allow that giant mountain of work on one person's desk to be parsed out to appropriate people at an organization.
Joveo

https://www.joveo.com/
Joveo is an advanced programmatic job advertising platform. The Joveo platform enables businesses to buy, manage, and track recruitment media, including job sites, social and search marketplaces, and the whole World Wide Web, to attract and hire the most relevant applicants on time, within their budget.
Kunik

https://www.getkunik.com/
Kunik helps companies connect, develop, and support their people through expert-led conversations.
"Relationships are what people need to feel connected and together with their teams," says Elizabeth Gulliver, Co-founder of Kunik. "Those relationships are what makes a strong workforce. To date, we have not found a better way to build relationships than through talking and conversation."
Kunik was a HR Tech Pitchfest participant and exhibitor in the HR Startup village.
Which HR Tech startup are you watching? What other companies should be on this list? Submit your suggestion here, and stay tuned for what these companies are able to create in the years to come.